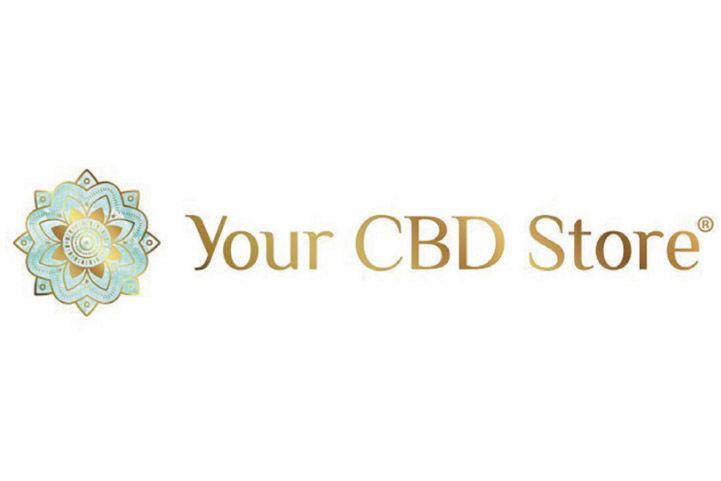 Those heavily involved in the everyday operation of Your CBD Store, located at 8240 W. Jefferson Street in Peoria, have deep personal ties to CBD use.
Co-owner Annalee Poureetezadi was introduced to the product when her grandmother ran out of options to treat pain late in life. She turned to CBD upon recommendation from family and friends.
Previously stigmatized as an offshoot of marijuana, CBD, or cannabidiol, is derived from the hemp plant. The products, however, have little or faint amounts of THC, the main component that causes psychoactive effects.
Even still, Poureetezadi's grandmother — enjoying the product to treat her pain — would become nervous walking into a store, as years back CBD was mostly offered in marijuana dispensaries.
Poureetezadi opened up the Peoria shop in order to help people in need of CBD's benefits, much like her grandmother, feel comfortable obtaining the product.
"When I saw the opportunity to open up a shop where people don't have to have a card, and it's welcoming, and you don't have to go through all of these things with the state, then I pounced on the idea," she said.
Store manager Robin Anderson's connection to the product is personal as well. She had worked in marijuana dispensaries for years, so she was already exposed to the benefits of CBD and medical cannabis firsthand.
However, she began using the product regularly herself after being hit by a car two years ago. She wanted to avoid opioids for pain medication, and took to CBD because of its functionality and lack of the side effects of other pain meds.
"If I can show people what it did for me, and then it works the same way for them, that makes me really happy," she said.
The store sells CBD in a variety of forms. The products vary by dosage — higher or lower doses are known to treat different ailments — and method of consumption. From pure oil or candy to dissolvable CBD to put in fluid, there are plenty of methods for those of different needs to utilize the product.
CBD's popularity is continually growing. Now, the product can be found in area gas stations like Circle K. However, Anderson said consumers can never be certain of the quality of their oil.
"You don't know what kind of other chemical additives are in there, or what exactly you're getting. Here, you know it's all organic and it's not going to give you effects you don't want," Anderson said.
There is still some skepticism for the uninitiated as to CBD's effect on drug tests. Whether a person's consumption of their oil will lead to a positive test or not, Poureetezadi said, is dependent upon the type of test the consumer is taking.
Since the oil is, indeed, derived from the hemp plant, certain tests looking for the oil will show up positive. However, most, she said are looking for THC specifically. Even the CBD products with the slightest trace of CBD — still not enough to get a customer high — should not change the test results.
"We want to make sure everyone is aware of what to look for, so that they can make the right decision for them," Poureetezadi said.
The store in Peoria hasn't been open for long. But, Poureetezadi said there has already been a swell of customers excited to have an available store for CBD in the area.
The Poureetezadi family is rooted in Washington, where Annalee's parents Shahram and Yariel reside. They are considering expansion, possibly to other parts of Arizona or in their own state. But, for now, Poureetezadi is focused on maintaining a quality store with quality products.
"Honestly we've had some really good response from people who have been coming into the store. They're happy to see that the area is growing, and there's a store like this in their own neighborhood. It's all really exciting for us," she said.
Your CBD Store
8240 W. Jefferson Street
623-234-9349
cbdrx4u.com/find-us/arizona/peoria
Source: http://www.peoriatimes.com/features/article_d02db582-cf50-11e9-b57e-977694a966e8.html