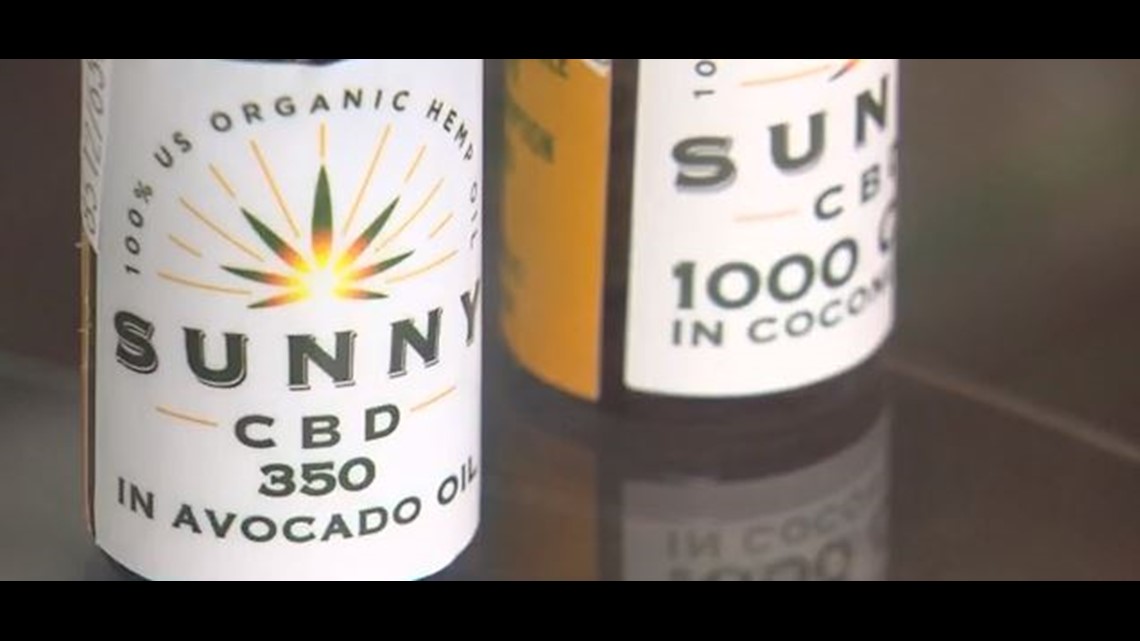 HOUSTON — Is the state still looking to possibly ban CBD oil, and does that include online sales? It's a question KHOU got from a viewer on Monday.
The viewer's email reads, "As a concerned small business owner, I would like to know if there have been any updates to the news that aired in April 2018 about the state possibly banning the sale of CBD oil in Texas? And also if that includes online sales?"
CBD oils are made from hemp plants, and many users say they help relieve pain and ailments from certain medical conditions.
Currently, stores in Houston can legally sell CBD oil because it does not contain THC, the part of marijuana that can get users high.
However, the Texas Department of State Health Services was considering a protocol to regulate food products or supplements that may contain what they call "harmful" amounts of CBD, or any amount over 0.3 %, according to the FDA. If the proposal goes through, anything that says 'CBD' on the label could be forced off of store shelves.
On Monday, Texas DSHS spokesperson Lara Anton told KHOU, "DSHS has not made a decision on the proposal. We are still in the information gathering phase."
Anton says the agency got close to 1,000 comments, many in opposition during the public comment period, and state officials realized CBD was in more products than they initially thought.
Currently, Anton says the state is consulting with several groups, including law enforcement, to get as much information as possible on regulating CBD as part of their job enforcing the Texas Food, Drug, and Cosmetic Act.
Anton says DSHS officials hope to decide on the proposal soon but do not have a firm timeline. She is also unsure whether any potential ban would include online sales.
On Monday, Heather Fazio, the coalition coordinator for Texans for Responsible Marijuana Policy, told KHOU via email she thinks the issue comes down to enforceability.
"Because of federal ambiguity, it's a complicated issue," wrote Fazio. "This is what happens when government gets involved in micro-regulating plants. Countless Texans are currently benefiting from CBD and this proposed ban would make it harder for them to purchase it, forcing them to buy the product online, rather than from a local business."
Fazio says some lawmakers believe it's a decision that should be made by them, not regulators.
KHOU can verify the proposal to ban CBD products from store shelves is still under consideration, as is the possibility it could include online sales.
What the proposal will not affect is the Texas Compassionate Use Program, which allows some doctors to prescribe CBD oil with low THC to patients with severe epilepsy. DPS handles that program.
Verify Sources:
Texas Department of State Health Services
Texans for Responsible Marijuana Policy
Do you have something you want our fact finders to look into? Email us at verify@khou.com.
© 2018 KHOU
Source: https://www.khou.com/article/news/local/verify-is-texas-still-considering-banning-cbd-oil-sales/285-574425312