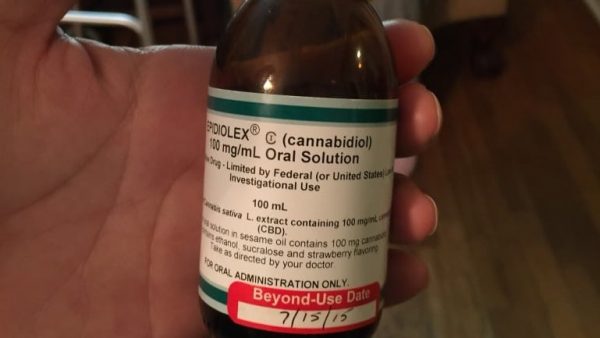 Researchers at UAB published a study this month that offers hope to those dealing with severe epilepsy. It found cannabidiol, or CBD oil, helps curb seizures. The substance is derived from marijuana, minus the hallucinogenic properties. The study was conducted under a 2014 Alabama law known as "Carly's Law," which authorized UAB to research CBD oil.
The study found CBD oil reduced the frequency of seizures by about two-thirds. It also reduced the severity of seizures. Study participants had fewer side effects when looking at their medications overall.
"We don't know whether this is an effect of cannabidiol or whether this is the effect of slightly decreasing other medications or if there is something else, but it's a very significant finding," said Dr. Jerzy Szaflarski, director of UAB's Epilepsy Center.
Advocates, particularly parents of children with severe epilepsy, have contended CBD oil helps with seizures. Szaflarski says a growing body of research like the UAB study backs that up.
The drug used in the study is called Epidiolex and in July the Food and Drug Administration approved it for two rare types of epilepsy. It's the first CBD-based drug approved by federal regulators. Robert Speth, pharmaceutical sciences professor at Nova Southeastern University in Florida, says that represents a slight softening in attitude by the feds toward marijuana, although  there are still tight restrictions on medical research of marijuana.
"You have to keep it in a locked safe. You have to have two layers of security," Speth says. "It makes it very cumbersome."
Epidiolex could hit the market next year and with a big price tag – $32,500 a year. Patients won't necessarily pay that amount as insurers could shoulder some of that cost. A spokeswoman for Alabama's largest insurer, Blue Cross and Blue Shield of Alabama, says they'll review the drug's effectiveness and safety before deciding whether to cover it.
Source: https://news.wbhm.org/feature/2018/uab-study-finds-cbd-oil-helps-epilepsy-patients/