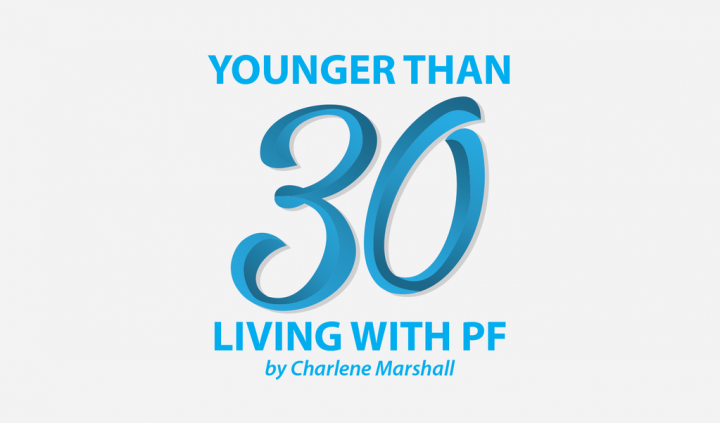 Following the diagnosis of a life-threatening lung disease like pulmonary fibrosis (PF), patients and their families often go through days, weeks, and sometimes months feeling confused, angry, and fearful. This diagnosis is emotionally shattering, and it is also mentally exhausting. It can feel like your mind is running a marathon with all the thoughts whirling around inside.
I vividly remember my diagnosis of idiopathic pulmonary fibrosis (IPF) in April 2016, and the confusing months that followed. In the beginning, I chose not to share my diagnosis with many people outside of my immediate family, because I wasn't ready to deal with all of the questions or concerns. Then, when I did tell people, it felt like every time I shared the details I was simply regurgitating someone else's unfortunate story. It wasn't yet real to me that I was living with a fatal lung disease, and the protagonist in the story was me.
My mind raced with questions and fears for a long time. Thankfully, my medical team was ready to answer them whenever I needed to talk. I also did a lot of research online, using credible websites to obtain the information that I needed to settle my curiosity and racing thoughts. While this is increasingly better since the days and months following my diagnosis, unfortunately, I still have times when I can't settle my mind from all things related to my lung disease.
I know I am not alone in this experience and that many patients still struggle with their mind being full of questions, concerns, or fears about their IPF. It's mentally exhausting, and it can impact us physically as well by encroaching on our ability to sleep. And patients with IPF can't afford to miss getting proper rest.
So, how can we help clear that "mental clutter" that many patients experience, and slow our minds down to promote rest and relaxation?
Since this is something I have really struggled with over the past two years, I've been trying a number of different things to help slow down my thoughts, especially at nighttime. Some of the tips below work for me and others are things I've explored in an effort to help me fall asleep. These might be worth a try if you're struggling with a racing mind at nighttime:
Meditation: This is the tip I am least familiar with. However, it has proved successful a few times to help me sleep when my mind is racing as I am lying in bed. While there are hundreds of different meditation techniques, what has been helpful for me is to imagine myself in one of my favorite places and to focus on the five senses I'd experience if I really were there. Usually, I put myself on a tropical beach and block out any other thoughts, so that all my energy goes to the place I am thinking of.
Natural medications: I am already on several medications, so I'm reluctant to take additional ones. However, sometimes I can't sleep, and I compromise with a natural medication. My go-to options are melatonin or CBD oil. I don't take both of these, and if I am taking melatonin, I cut the tablet in half because I find I am groggy in the morning with a full pill. Both of these options provide almost instant relief, and I fall asleep very quickly after taking them.

White noise apps: This has been very effective for me! White noise applications can be found on smart devices (iPad, phones, etc.) and are intended to help us with sleep by focusing our minds on unstructured noise. Most recently, I've used a fan beside my bed for this instead of an app.

Journaling: This is an ancient mindfulness practice that I hadn't tried until recently. Now, I keep a small journal beside my bed and spend 10 to 15 minutes writing in it before bed. This is to "let go" of my thoughts before turning off my light. I write things down that are on my mind and then focus on not thinking about them when I crawl into bed, because I've left them in my journal. That way, the thoughts or ideas are written down if I need them for reference.

Do you have any additional tips to share about settling your mind or calming your thoughts to promote better sleep? Continue this discussion in our PF forums.
***
Note: Pulmonary Fibrosis News is strictly a news and information website about the disease. It does not provide medical advice, diagnosis, or treatment. This content is not intended to be a substitute for professional medical advice, diagnosis, or treatment. Always seek the advice of your physician or other qualified health provider with any questions you may have regarding a medical condition. Never disregard professional medical advice or delay in seeking it because of something you have read on this website. The opinions expressed in this column are not those of Pulmonary Fibrosis News or its parent company, BioNews Services, and are intended to spark discussion about issues pertaining to pulmonary fibrosis.