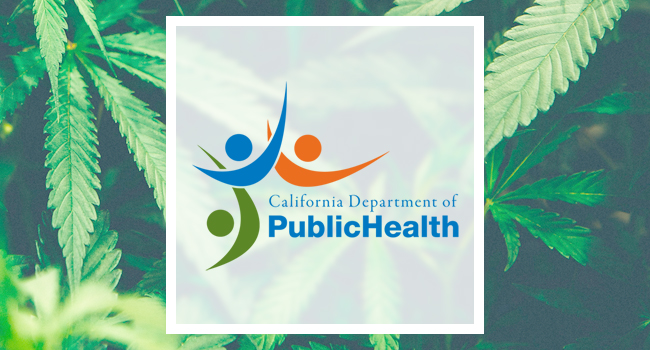 Welcome to The Checkout: an express lane for weekly news you need to know, always 10 items or less.
From CBD to imperfect produce, brands are looking for new ways to appeal to shoppers, embrace the latest trends and streamline their operations. And, for those that achieve these goals, the results can be lucrative. Here are some of the top stories from this week in the food industry.
Brands Push Back on new California CBD Regulations
Earlier this month the California Department of Public Health (CDPH) released a revised FAQ that prohibited the sale of hemp-derived cannabidiol (CBD) products. Now brands are pushing back against the department's assertion that the ingredient is not approved as a food or dietary supplement.
This week, In a letter addressed to CDPH director Karen L. Smith, leaders in the California CBD beverage and supplement industries claim the department made numerous "substantive misstatements" about the legality of industrial hemp products. The group argues that that the FDA has not reached a final conclusion on the legality of CBD and that CBD is not scheduled as a controlled substance.
While the bulk of the letter's co-signers were beverage brands, the CDPH ruling impacted food brands as well and across the state. NowCEO's are coming together to contest the ruling.
"We're all a community and we're helping to support each other," Pierre Real co-founder and CEO of Kickback Cold Brew told BevNET, "All the different CBD beverage companies, and some of the CBD edible companies, we've banded together to get through this."
In an e-mail sent to NOSH sister site BevNET, the CDPH confirmed they had received the letter and are in the process of responding. The department said they welcome the feedback and "will continue to work with all of its partners, including industry and local public health departments, to educate them on CBD and CBD oil, and to assist as needed to ensure compliance."
Inc 5000 Highlights Top Performing Food Companies
This week, Inc. released its annual list of the fastest-growing private companies in America. Together, the 5000 companies had a collective revenue of more than $206.2 billion in 2017. Impressively, every company on the list saw revenue growth of more than 1,000 percent.
Although the list features all industries ranging from technology to construction to fashion, packaged food companies, meal kits and suppliers were all well represented.
In the number three slot was meal kit company Home Chef which reported $255 million in 2017 revenue. The Chicago-based company has over 800 employees and earlier this summer was acquired by retailer Kroger. The initial transaction price for Home Chef was $200 million with "future earnout payments of up to $500 million over five years contingent on achieving certain milestones, including significant growth of in-store and online meal kit sales," Kroger noted in a recent release.
Meat snacks also made a strong showing with meat stick brand Chomps coming in at number 124 and $8.8 million in 2017 revenue, Chef's Cut Real Jerky placed 213 with $31 million in 2017 revenue and Country Archer Jerky Co came in at 872 and 21.1 million in 2017 revenue.
Full Harvest Closes Round to Fight Food Waste
There's a new ally in the battle against food waste, and investors are taking note. This week Full Harvest, a B2B marketplace for imperfect produce announced the close of an $8.5 million dollar round of funding. The round was led by Spark Capital, with Cultivian Sandbox Ventures also joining the round. Full Harvest raised a $2 million seed round in early 2017.
Full Harvest, which offers farmers a marketplace to sell their imperfect produce to companies such as juice, soups, sauce and baby food makers who don't need visually attractive produce, was founded by Christine Moseley. She previously was head of strategic partnerships and business development for juice producer Organic Avenue. With over a decade in the food and logistics industries, Moseley founded Full Harvest to find a better way to reduce the amount of fresh produce that is wasted daily.
Not only does the model allow farmers to gain another stream of revenue for produce that was wasted or used for animal feed, but by using lower tier produce, premium product producers are able to potentially streamline their costs and adjust pricing downwards.
Ibotta Looks at College Consumers Consumption Patterns
With back-to-school season fast approaching, mobile shopping app Ibotta examined the eating and shopping habits of college students — a segment of consumers who largely are grocery shopping without the help of mom and dad for the first time.
For its "Dorm Room Eating 101" analysis, Ibotta examined the the shopping behavior of consumers aged 18 to 22. Perhaps not surprisingly, the top items purchased by this segment were boxed meals, beverages, pasta, candy/gum and frozen foods. The company also found that college age shoppers tend to shop on Sunday and more are likely to shop in the evenings after 6 p.m.
Source: https://www.projectnosh.com/news/2018/checkout-brands-push-back-new-california-cbd-regulations