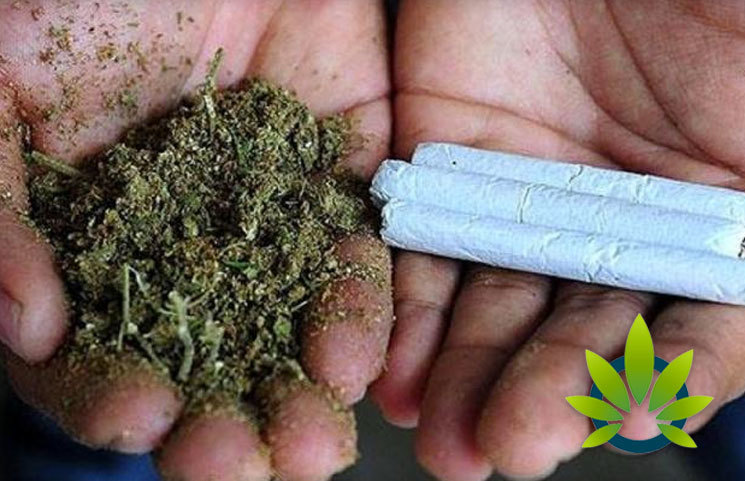 North Side man Taylor Deshotel claims that he was accused of felony and jailed for possessing legal CBD oil.
Deshotel narrated how he was stopped by the Cibolo Police in July for a simple moving violation when the situation took an unexpected detour. According to Doshtel, the officer asked him if there was anything suspicious in the car, and he handed the officer a CBD pen with vape juice in it confidently as he believed that the product was legal.
CBD, also Cannabidiol, is a vital component of cannabis known for great therapeutic effects, and does not make people 'high'.
The packaging in Doshtel's vape claimed that it did not contain THC (the psychoactive compound of cannabis).
However, Doshtel said that upon calling the CBD oil company, he found out that this was not exactly the case since the company said that the oil had 0.05% THC.
Responding to the issue, Guadalupe County Attorney Dave William said that 0.3% of THC or less is within the legal threshold. He went on to say that the reason why Doshtel's case is still pending is because while there is a way to test the presence of THC in a product, there is no way to test THC concentration.
However, Doshtel sees no sense to be going through a charge over a legal, controlled substance that is sold everywhere, especially since he gave the officials its receipts.
The office of Guadalupe's county attorney has talked about plans by the Texas Department of Public Safety to set up a testing lab over the next few months where officials can determine if the THC in substances is more than the allowed limit.
In the meantime, Deshotel is contemplating whether he should get a lawyer for his case. However, he said that he lost his job over the issue and has no way of paying one.
On the other hand, the county assembly office said that the law allows it up to three years to indict such kinds of cases. However, it promised to give DPS until Christmas time to carry out relevant testing so that Deshotel and others charged with similar offenses are not left in limbo.
In case testing will not be ready by this time, Willborn said that his office might consider changing its policy.
Source: https://timesofcbd.com/texas-resident-claims-to-lose-job-after-getting-charged-with-felony-for-possessing-legal-cbd/