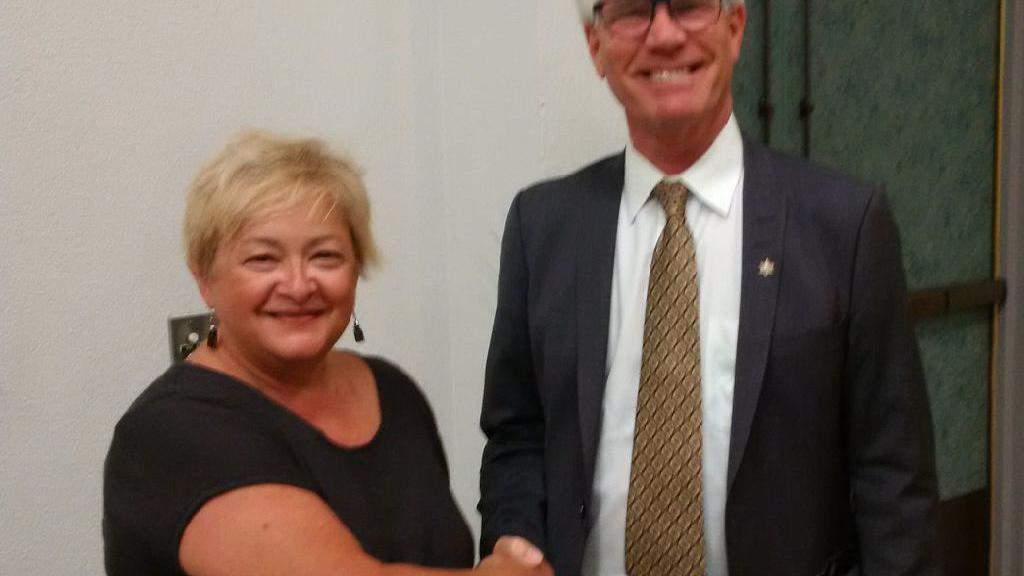 INDIANAPOLIS — State Sen. Karen Tallian, D-Ogden Dunes, last week traveled to the Canadian city of Winnipeg, Manitoba, to discuss trade and other issues impacting legislators and their constituents in the states and provinces of the Midwest.
The annual Midwestern Legislative Conference (MLC) brought together lawmakers from 11 U.S. states and four Canadian provinces for seminars and policy discussions about key topics on both sides of the border.
Tallian led the group's North American Free Trade Agreement (NAFTA) subcommittee. The 1993 deal, which eliminated most trade barriers between Canada, the United States and Mexico, repeatedly has been condemned by President Donald Trump as "the worst trade deal ever made."
The Republican president has promised to renegotiate NAFTA, and he's taken steps to undermine it by imposing tariffs on Canadian goods entering the United States.
In response, Canada has enacted retaliatory tariffs on American-made products headed north.
"With enormous uncertainty surrounding our national trade policy coming from the federal government, states now have a larger and more important role in shaping and upholding trade arrangements with our most reliable trading partners," Tallian said.
"The dialogue that took place at the conference was insightful but also demonstrated the difficulties surrounding trade."
Canada continues to be the largest trading partner for the United States. Canada also is the top foreign destination for products manufactured in Indiana — the most manufacturing-heavy state in America.
Besides trade, Tallian met with James Carr, Canada's minister for natural resources, to discuss how state legislators can protect the special status of U.S.-Canadian relations, despite a seemingly weakening partnership at the federal level.
She also studied Canada's industrial hemp economy with an eye toward replicating it in the Hoosier State.
"Canada has been producing and manufacturing hemp products for decades," Tallian said. "If and when farmers in Indiana are permitted to grow hemp for industrial use, I hope to use this newly gained knowledge to draft legislation for this soon-to-be burgeoning crop."
Indiana recently legalized cannabidiol, also known as CBD oil, that's produced from industrial hemp grown using a version of the cannabis plant that lacks the marijuana ingredients necessary to produce a "high."
Still, many legislators in the Republican-controlled Indiana General Assembly are reluctant to endorse industrial hemp cultivation beyond a few select products, fearing that it eventually will lead to marijuana legalization.
"Legislative conferences like MLC are valuable tools for legislators to compare and discuss public policy issues that are being formulated across the region, the country and, in this case, the North American continent," Tallian said.
The conference is scheduled to meet next July in Chicago.
Source: https://www.nwitimes.com/news/local/govt-and-politics/tallian-focuses-on-trade-industrial-hemp-at-meeting-of-u/article_3702a566-510e-5a8e-98e2-b24e4705480d.html