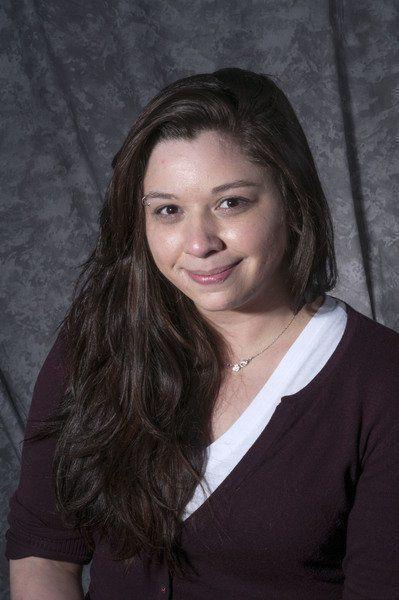 You may want to wait a minute before tossing out that e-cigarette.
There's a good chance yours won't cause you to experience the same pulmonary ailment young adults across the country have come down with over the past few months. 
A slew of stories about a severe respiratory disorder that has caused at least five deaths among admitted users of electronic cigarettes has politicians and public health officials strongly warning against using electronic cigarettes. But it might not be as simple as a Mr. Mackey-inspired "vaping is bad, m'kay?"
A recent study found that not only does the issue seems to have stronger connections to tetrahydrocannabinol (THC) products, as opposed to nicotine products, but also that cases might be tied to the use of a particular, and possibly illegitimate, THC vape brand. 
The study, published Sept. 6 in the New England Journal of Medicine, analyzed 53 patients in Wisconsin and Illinois who had been hospitalized due to pulmonary illness. It found that 84 percent specifically noted using THC vaping products, though the study also said "a wide variety of products and devices was reported."
It goes on to note that 41 of those patients were extensively interviewed, and of those 41, 80 percent admitted to using THC products, while only 61 percent said they used tobacco products and only 7 percent said they used cannabidiol oil (CBD). Further, the study says only 17 percent reported using only nicotine products, while 37 percent reported using only THC products and 44 percent said they used both. 
But with THC still recreationally illegal in both Wisconsin and Illinois, it would make sense that some of the patients, most of them young men, may have been reluctant to admit using THC products. So there's a good chance the percentage of patients who used THC vaping products may actually be higher than reported. 
While the study identified 14 different brands of THC products reported by patients, and 13 nicotine products, the most commonly reported product was a THC product branded as "Dank Vape." Of the 41 patients interviewed, 24 said they used a Dank Vape product within 90 days of the onset of symptoms. 
Also on Sept. 6, the Albany Times Union reported that officials believe Dank Vape, as well as some other brands of THC vaping products, may be black market counterfeits, which aren't held to the same safety standards as brands sold at legal dispensaries.
A similar theory is being pushed in Kings County, Calif., where the department of public health issued a press release warning people about "pop-up shops," or temporary retail establishments that offer THC products and move around frequently. 
"These pop-up shops are not licensed retailers and do not follow any current regulations or safety practices, including selling only products that have been tested for contaminants," the release said. "Although cannabis or CBD oil use is legal in California, if you are going to use cannabis or CBD oil or a combination of both, be cautious, and only purchase from a licensed retailer."
According to the Centers for Disease Control and Prevention, the number of possible cases has grown to a total of 450 in 33 different states and the Virgin Islands, and five deaths have been reported. In response, politicians and public health officials are advocated for safety measures to be stepped up. 
President Donald Trump and New York Gov. Andrew Cuomo have both endorsed a ban of flavored e-cigarette liquids, under the assumption that liquids with sweet flavors are more likely to attract young users than tobacco-flavored products. But if the problem stems from illegal products, how is cracking down on the flavor of legal products going to help anyone? 
While the NEJM study clearly indicates that using e-cigarettes isn't a completely risk-free activity, it does acknowledge that "e-cigarette aerosol generally contains fewer toxic chemicals than conventional cigarette smoke."
Taking action against certain flavors of vaping liquid isn't going to solve the problem of young people buying unsafe products on the black market and will likely only strengthen the sale of those same illicit products that seem to be playing a significant role in the health problems the country is currently dealing with. 
Though the study doesn't say with certainty that Dank Vape and other illegal products are the cause of the illness, it does indicate a common theme in many cases. With millions of Americans using vaping products every day and only a few hundred cases of this illness, it seems unlikely that vaping in general is the culprit. 
In addition, a crackdown on vaping will likely encourage those who have used e-cigarettes to quit smoking traditional cigarettes to resume their old habits, believing, probably mistakenly, that traditional cigarettes are safer. It also stands to reason that new restrictions would drive more consumers to the black market to get their desired products, which would only escalate the problem.
To view the NEJM study in its entirety, visit www.nejm.org/doi/full/10.1056/NEJMoa1911614#article_citing_articles.
Mia Summerson is a reporter at the Niagara Gazette. Contact her at mia.summerson@niagara-gazette.com or @MiaSummerson on Twitter.
MORE INSIDE
• Illnesses give Canada pause as legal vaping sales near. LOCAL, 2A
Source: https://www.niagara-gazette.com/opinion/summerson-a-second-opinion-on-vaping-concerns/article_53f18b83-662a-5724-99da-117f1d2e68ef.html