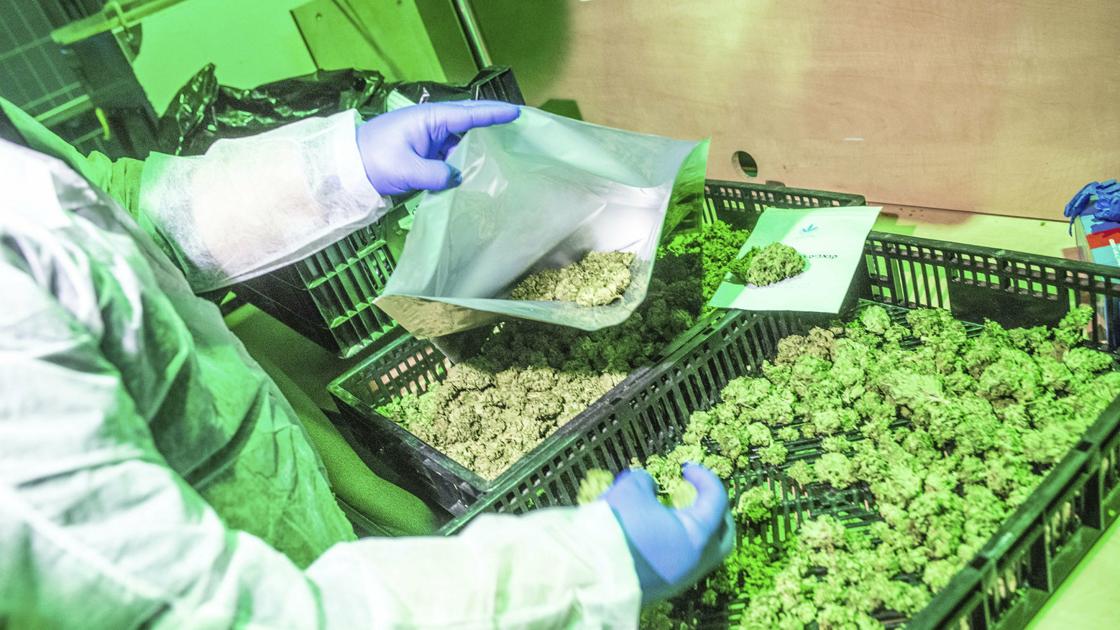 Israel is a global medical cannabis pioneer even as the country debates whether to foray down the path of recreational legalization. Thanks to a progressive regulatory environment that facilitates cannabis' medical applications, the country was one of the first to use cannabis to treat symptoms of illnesses and disorders. This is a far cry from the flat-footed cannabis legislation in the United States that fails to create proper legal frameworks for a prosperous cannabis sector.
Since 1973, Israel has permitted pharmacological research of cannabis, making it one of the first countries to research the plant. However, in the last three years, Israel's Legislature has catalyzed the country's cannabis industry by: 1) officially classifying growing cannabis under the farming sector; 2) providing millions in funding for research projects; 3) initiating a pilot program to sell cannabis products and prescription in many pharmacies; 4) approving a bill to allow Israel to export medical cannabis to the world; and 5) decriminalizing recreational cannabis use.
These five developments help propel the Israeli medical cannabis industry toward an expected $32 billion valuation by 2022.
The United States, on the other hand, lacks appropriate legislative consistency for a successful medical cannabis sector. Currently only 11 states have legalized cannabis entirely with another 33 permitting medical use (including Missouri and Illinois). While this provides a footing for the medical cannabis industry, the absence of uniform federal legislation allowing cannabis nationwide restricts medical access and slows economic growth.
This legal inconsistency is manifested profoundly in St. Louis, where Missouri residents, thanks to new laws, can now receive medical cannabis permits. Cross the Mississippi and stricter laws in Illinois mean tougher access to permits, with fewer dispensaries and cultivation sites in the future.
Outlining the commercial cost, Canadian Cannabis company Canopy Growth's recently purchased Acreage, a large holder of American cannabis facilities, for $3.4 billion, conditional upon U.S. federal cannabis legalization. Companies simply do not view the United States as a secure enough jurisdiction and are cautious about entering the market.
The Farm Bill of 2018 marks the first significant federal legislative reform for the cannabis industry and has paved the way for hemp-derived cannabidiol products, known as CBD. While still nowhere near a nationwide regulated cannabis industry, the bill indicates Washington's intrigue.
To research cannabis, however, approval must be sought from the Food and Drug Administration and the Drug Enforcement Administration, given that the drug is still illegal at the federal level — a non-starter for cannabis companies seeking to open research operations stateside.
Meanwhile, Israel continues to create medical cannabis companies that produce revolutionary treatments for certain diseases and disorders. Tikun Olam Ltd. is a leading Israeli medical cannabis company spearheading research initiatives and providing patients with products tailored to their symptoms.
Tikun Olam's research and clinical trials have shown cannabis medicine to be therapeutic in treating cancer, post-traumatic stress disorder, Parkinson's disease, autism, fibromyalgia, epilepsy, Crohn's disease, Tourette syndrome, multiple sclerosis, Alzheimer's and diabetes, among others. CBD oil was used to treat children's symptoms of autism spectrum disorder, revealing a 75% reduction in the severity of symptoms. An additional study resulted in 90% of treated patients reporting a substantial reduction in Crohn's disease symptoms with no side effects.
Tikun Olam could not exist in the United States. Federal approval would be too costly and time-consuming, if at all successful, and existing state legislation is insufficient and unclear.
Israel's domestic over-the-counter market is still unable to provide much-needed medical cannabinoids to everyday citizens because the country is unclear on CBD, and full legalization appears far off. North America, meanwhile, is creating valuable CBD industries given CBD is legal on both medical and consumer levels.
Some companies offer consumers in North America products for muscle, joint and back pain, as well as eczema and acne. Their products are based on federally legal hemp extract and other pharmaceutically approved ingredients that are natural, non-addictive and shown to be effective against pain and skin conditions. The company is successfully expanding with major U.S. pharmacy CVS stocking more and more of the product.
While the U.S. is making progress in the smaller domestic CBD market, without proper federal legalization, the country will neglect the huge economic and medical benefits of the cannabis industry. Israel is a prime example of a country effectively evolving its cannabis laws. It is an excellent model for America to follow.
Ronen Cohen is a medical engineer who researches and develops mechanisms to optimize cannabis delivery.
Source: https://www.stltoday.com/opinion/columnists/ronen-cohen-cannabis-legalization-lawmakers-should-learn-from-israel/article_797d3e0f-b75c-5bf6-9f45-45818fbb862f.html