Gallup took a survey of American citizens through a phone poll for the last two months.
The poll showed that the majority of users used CBD for medical purposes.
The citizens of the United States are waiting for federal regulations to be issued for CBD right now, despite hemp-based CBD being legalized through the Farm Bill. However, the lack of clarity isn't stopping any consumers from using it, according to a recent survey released by Gallup. Their survey stated that approximately 14% of Americans are using some type of CBD, though many of these surveyed consumers use the substance for therapeutic purposes.
Gallup took the poll via phone interviewed in June and July, speaking with over 2,500 adults, finding massive appeal for CBD across the country. The most likely people that Gallup found would use CBD are young adults and people who presently reside in the West at 20% and 21%, respectively. Still, all demographics have some percentage of people who are enjoying the benefits that CBD affords.
Of the regions surveyed, the following percentage of residents in the area use CBD:
Nearly 10% of adults over age 65
13% of people in the South
11% of people in the Midwest
11% of people in the East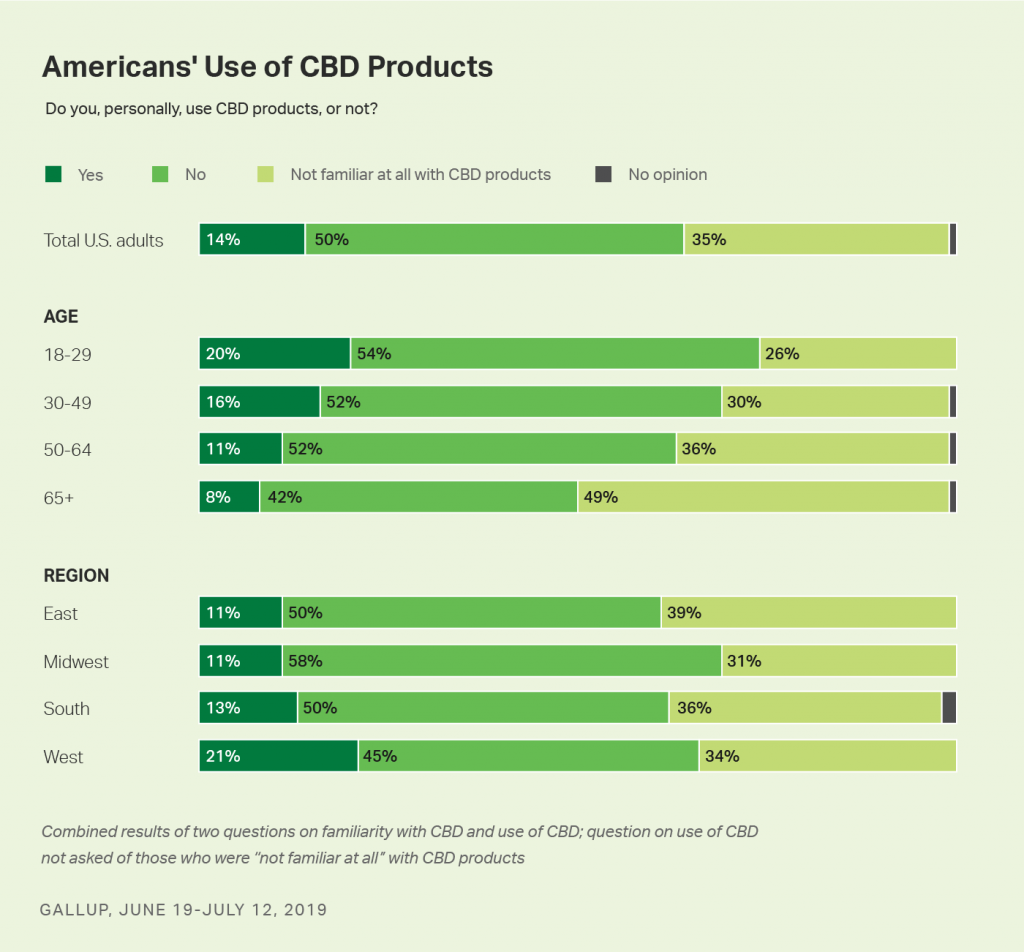 During the survey, Gallup also asked about the reasons that respondents use CBD, and the majority of answers had to do with medicinal purposes. Overall, respondents listed pain, anxiety, sleep, arthritis, headaches, and stress as the reasons for their medicinal use, with pain being the most frequent reason and stress being the least.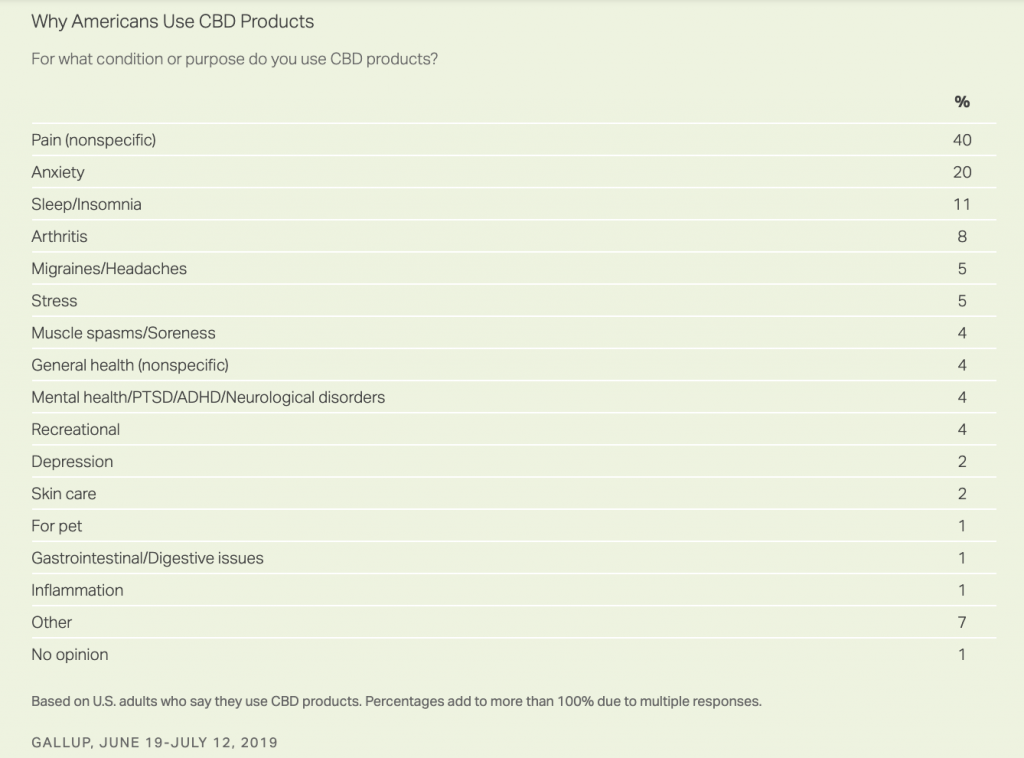 In 90% of the responses that Gallup received, therapeutic use was noted as a reason for CBD use. However, only 5% of respondents stated that they used CBD recreationally.
Even though CBD products are popping up around the country in dispensaries, grocery stores, gas stations, pet shops, and online shops, the Food and Drug Administration (FDA) is still working on the rules that allow companies to market CBD in food. While it is easy to access these products, the sale of them isn't technically allowed yet, and the FDA is enforcing the laws against CBD companies that are making claims that are not necessarily approved.
Source: https://timesofcbd.com/recent-gallup-survey-shows-nearly-1-in-7-americans-use-cbd-oil-in-some-form/