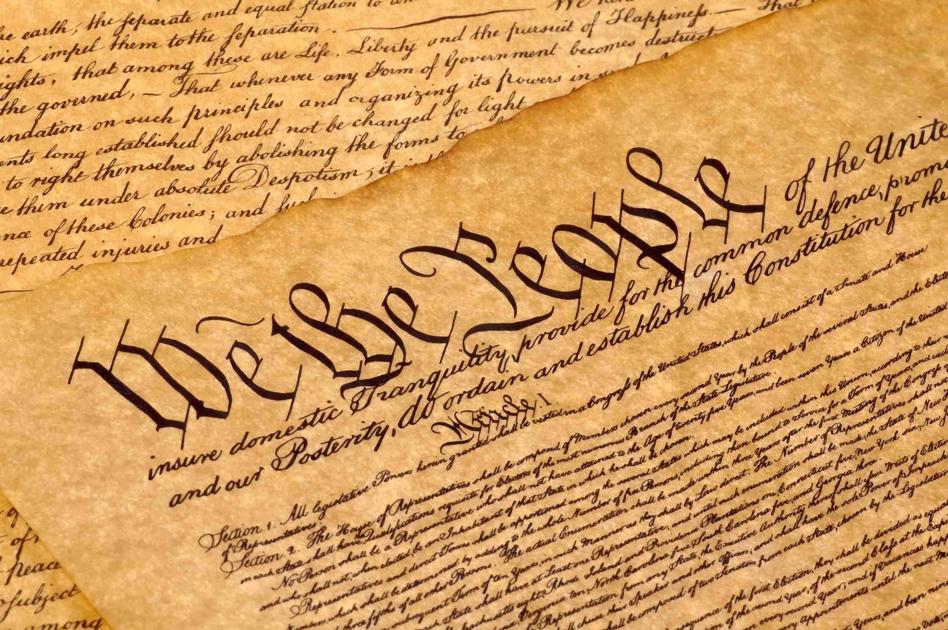 In just a few days, the Virginia General Assembly will convene in Richmond, marking 400 years since the representatives to the House of Burgesses gathered in Jamestown, marking the first-ever popular legislative assembly in North America. And on the Assembly's agenda will be a bill introduced by state Sen. Adam Ebbin that would make history in the commonwealth by decriminalizing possession of marijuana.
In the 2018 Assembly session, legislators took major steps to modernize Virginia's laws on medical marijuana use. The state Department of Health is in the process of implementing the law, establishing districts for the production and processing of cannabidiol (CBD) oil for the treatment to alleviate the symptoms of any doctor-diagnosed condition or disease. CBD oil has been proven to be effective in treating epilepsy, and research into its use for other conditions such as side effects from cancer treatments is ongoing.
Senate Majority Leader Tommy Norment, a James City County Republican, has been a foe of any efforts to loosen Virginia's strict marijuana laws for most of his 26 years in the Assembly. As majority leader of the Senate, he blocked many attempts over the years to approve — or even to study — medical cannabis, and decriminalization simply was a non-starter for the law-and-order Republican.
Until 2017, that is.
As a defense attorney, he began to rethink his opposition to changing the legal status of marijuana possession when he delved into the numbers of his own client base and inmate statistics for the commonwealth's prisons and local jails. What he learned disturbed him: Hundreds of thousands of Virginians had permanent criminal records for the mere possession of a small amount of pot for their personal recreational use which affected everything from their job-searching ability to their credit; thousands had served time behind bars costing taxpayers millions of dollars; and the legal system was clogged with thousands of these small cases. And when the Norfolk City Council weighed in with a resolution calling for the decriminalization of recreational marijuana, Norment decided it was time for change in Virginia.
Though he initially favored legalization, as one of the Assembly's best vote counters, he realized it stood no chance in either the House of Delegates or the Senate. So he took the next best step and called for decriminalization of recreational marijuana in Virginia. Predictably, though, decriminalization efforts died in the Assembly, despite having support from one of the most powerful legislators in the Capitol.
But Norment's initial efforts have put the issue on the table for discussion, and that's where Sen. Ebbin's legislation comes into play.
Under Virginia law today, possession of marijuana is a misdemeanor; people convicted may face up to 30 days in jail as well as a $500 fine for their first offense and $2,500 fines and jail time for subsequent offenses. Possession of anything more than half an ounce is considered possession with the intent to sell, and that's a felony. Possession of more than 5 pounds could send you to prison for 30 years.
Ebbin's bill would change the status of possession of half an ounce or less of marijuana from a misdemeanor carrying a hefty fine and the possibility of jail time to a civil violation of law with a maximum penalty of a $50 fine for a first offense much like a ticket for speeding or running a stop sign.
Law enforcement and commonwealth's attorneys still oppose any attempts to decriminalize recreational use of marijuana.
David Ledbetter, the commonwealth's attorney in Waynesboro, recently laid out his opposition in an Associated Press article, saying his greatest fear was an increase of impaired drivers on the state's highways. "This is taking a step backward on highway safety," he told the AP. "We've spent years getting tough on drunken driving and the use of seatbelts, and to legalize marijuana would set us back on safety."
But he also admitted to the AP that his office exercises the practice of prosecutorial discretion when dealing with possession cases by not seeking jail time for such cases. "We still treat it as a fineable offense," he said.
For Ebbin — and for Norment — it's that prosecutorial discretion, that "unequal" treatment from one jurisdiction to the next, that's the problem. He believes it's simply a matter of fairness.
According to the Pew Research Center, 62 percent of Americans believe marijuana should be legalized in the United States — not just decriminalized, as Ebbin's bill would do. The Pew poll is not an isolated one; poll after poll shows rapidly growing support for such a move, including in Virginia.
According to the National Organization for the Reform of Marijuana Laws, 23 states have either decriminalized or legalized marijuana. It's unlikely decriminalization will pass the Assembly this session, but one thing is certain: In November, when all 140 Assembly seats are on the ballot, you can bet many could turn on the question of decriminalization.
Source: https://www.godanriver.com/opinion/editorials/pot-decriminalization-on-assembly-s-agenda/article_51c19a10-0ae3-11e9-8bb3-a36677ec21e7.html