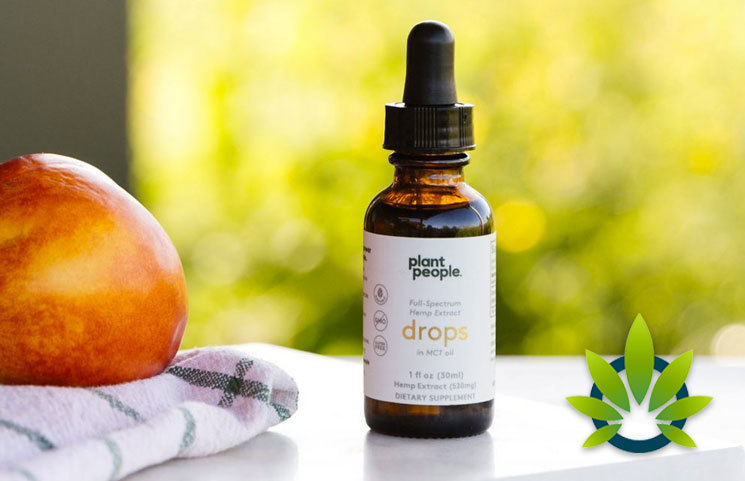 Plants have incredible healing properties and we are at the precipice of truly being able to harness their powers for our health and wellbeing. Plant People have a mission to do just this. They intend to heal as well as connect people and the environment through plants. Their formulations are organic, non-GMO, full-spectrum CBD, and other herbal ingredients to promote balance as well as healing of the mind and body. Their products are vegan and sustainably sourced as they have a commitment to environmentally responsible production. In addition to being safe and beneficial to your health, their products contain no-THC and therefore, no psychoactive ingredients.
Plant People have been featured in The New York Times, Vogue, Forbes, goop, and Health. Founders Gabe Kennedy and Hudson Gaines-Ross had both experienced traumatic spinal injuries. Both were prescribed traditional pharmaceutical drugs that left them feeling dissociated and irritable. Both feeling generally unwell, they sought after alternative medicine including cannabis as well as eastern and western herbs. They each experienced amazing results and set out to share their success with the world. Along with high-quality and innovative products, they seek to provide healthier and safer options to those in need.
Plant People source the best plant genetics, extraction methods, and delivery systems. They have worked alongside doctors of alternative medicine and scientists to perfect their formulas of herbs and botanicals. In addition to caring for the wellbeing and health of others, they have partnered with non-profit America Forests to support healthy and resilient forests in the city and in the country to benefit the environment, people, water, and wildlife. For every order that Plant People receive, they donate a percentage to the organization in an attempt to give back to plants that have given them so much.
Their product line consists of revitalizing body oil to nourish the skin, CBD drops to relieve inflammation, help with sleep, or relaxation. They also offer a variety of plant balms to help reduce pain, increase focus, and maintain balance. Their products range from $59 to $125 and can be purchased online with free shipping on all US orders. What is unique to Plant People is that each product lists not only the strength of the dose but also the origin of the product as well as its longevity. This demonstrates their dedication to transparency and their commitment to quality. Other ingredients include organic fractionated coconut oil, or MCT, hempseed oil, turmeric oil, black pepper oil, ginger oil, and Vitamin E.
The founders and company spent a lot of time experimenting with different combinations to find the ultimate formulas. The benefits include reduced inflammation, reduced oxidative damage, increased comfort, reduced cramps, and protected brain function. Oil drops are typically administered sublingually for at least 25 seconds and then swallowed. The balms are suggested to be softened between your fingers and then applied to the area of need. The reviews are five-star and customers rave about how the products have truly changed their lives and freed them from debilitating pain. Some customers also use it as part of their daily routines to prevent pain as well as after exercise. There are as many applications as there are benefits.
For more information or to order visit https://plantpeople.co.