Ada County Prosecutor Jan Bennetts is aware of an online petition signed by people urging her to drop charges against three truckers who face drug trafficking charges after police found them moving what they claim — and in one case what was proven to be — hemp through the county.
The petition, started by Tracy Olson on the website change.org, had more than 2,800 signatures by Tuesday evening.
"Although the ethical rules limit what we can say regarding pending cases, this office is aware of the petition and aware of the constituents who are interested in these cases," Bennetts wrote in a statement provided to the Idaho Press. "This office takes very seriously its obligations and responsibilities not only to the public we serve, but to each case, including these cases."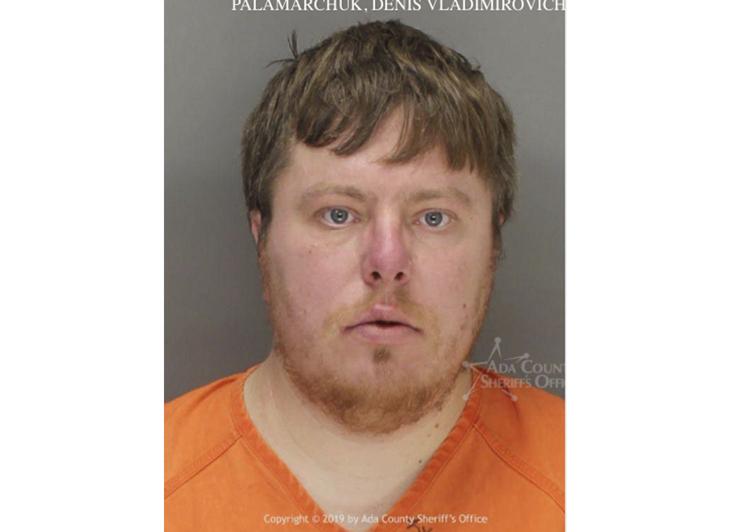 The petition implores Bennetts to "drop all charges against Andrew D'Addario, Erich Eisenhart and Denis Palamarchuk."
Olson could not be reached for comment.
Each of those three men were originally charged with trafficking marijuana after two separate incidents when police found what they suspected was marijuana in semitrailers the men drove. D'Addario and Eisenhart were arrested in April 2018, en route to Oregon from Colorado, driving a truck full of what they say was industrial hemp.
Hemp, while in the same family as marijuana, contains 0.3 percent or less tetrahydrocannabinol, the psychoactive ingredient in marijuana, and does not produce a high. It is used in CBD oil as well as a plethora of other products, and in December it became legal on the federal level.
Any substance containing THC is illegal under Idaho law, however, so the two men were arrested after an Ada County traffic stop and charged with drug trafficking in marijuana. Due to the amount of the product in question, they faced a mandatory minimum five years in the custody of the Idaho Department of Correction if convicted.
Prosecutors arranged a plea deal with a different charge, however, and last month they pleaded guilty to possession of marijuana with intent to deliver, which does not carry a mandatory minimum sentence with it. They are scheduled for a sentencing hearing in June.
Even as they entered the guilty plea, however, the two men maintained the substance in their possession was hemp.
In Palamarchuk's case, test results have shown the substance in his truck was hemp. Palamarchuk was arrested in January in Ada County after Idaho State Police troopers found more than 6,700 pounds of the substance in a truck he'd driven from Oregon, headed to Colorado. He, too, was charged with drug trafficking in marijuana and faces a mandatory five-year criminal sentence if convicted. His trial is set for October.
That incident resulted in a civil lawsuit, as well, in which the Colorado company that owned the product, Big Sky Scientific, sued the Idaho State Police, asking the product be released. That case has since risen to the U.S. Court of Appeals for the 9th Circuit. Last week, judges there ordered the release of test results on the product, proving the substance was hemp.
One person who signed the online petition, Vanessa Campfield, referenced that fact on the page.
"It came back that the cargo was hemp — why is this even a question?!?!?" she wrote. "He was working, told to drive to a location and got screwed because Idaho wanted to make a example of him."
Another person who signed the petition appeared to reference a failed effort to legalize hemp in Idaho, which created debate until the final week of the 2019 legislative session.
"Please do the right thing & drop the charges," wrote Yvonne Sandmire. "This is a ridiculous situation caused by inaction from our legislators."
In the petition itself, Olson noted Bennetts, as the Ada County prosecutor, is the only person who has the ability to dismiss the charges against the men, and save their future from the blemish of a felony conviction. She did not want her tax dollars spent on the prosecution efforts.
"It is cruel to upend these men's lives in the current manner, and frankly, it is an embarrassment to the State of Idaho," she wrote.
For Olson, the cases are about more than the three men involved, she wrote in a Facebook post. She believes the situation "highlights the need for sentencing reform for everyone affected by these mandatory sentencing requirements — not solely for these 3 individuals."
Source: https://www.postregister.com/news/local/petition-implores-ada-prosecutors-to-drop-charges-against-truckers-accused/article_fa11a32a-da4a-5401-a7b2-33fc46540c63.html