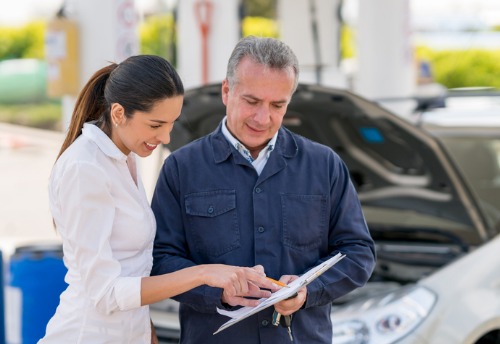 First announced in May, CAA Insurance's pay-as-you-go auto insurance plan is now available in Ontario.
CAA's MyPace program allows drivers to pay for insurance for every 1,000 kilometers they drive. According to CAA president Matthew Turack, the product is aimed at motorists who drive less than 9,000 kilometres a year, since they pose "less risk on the road."
"We see that low mileage drivers … deserve to pay less for their auto insurance premiums," Turack told CBC News.
To take part in the program, drivers must have a telematics device installed inside their car – this device tracks the vehicle's usage and mileage. For every 1,000 kilometres the device detects, the driver is billed accordingly. Those signing up will have to pay an initial base rate, plus the cost of the first 1,000 kilometres.
According to the CAA website, a motorist could potentially save up to 30% with the pay-as-you-go plan versus a traditional auto insurance policy, if they drive 5,000 kilometres.
CBC News noted that the program will not be available for all types of vehicles. Motorcycles, vehicles manufactured in 1997 or earlier and electric and diesel vehicles manufactured in 2005 or earlier are all excluded from the plan.
Related stories:

CAA considers launching pay-as-you-go auto insurance in PEI

Pay-as-you-go auto insurance coming to Ontario this summer
Source: https://www.insurancebusinessmag.com/ca/news/breaking-news/ontario-gets-payasyougo-auto-insurance-105899.aspx