Future Generali claims it has already delivered more than 5200 policies over WhatsApp as a part of the pilot exercise before the announcement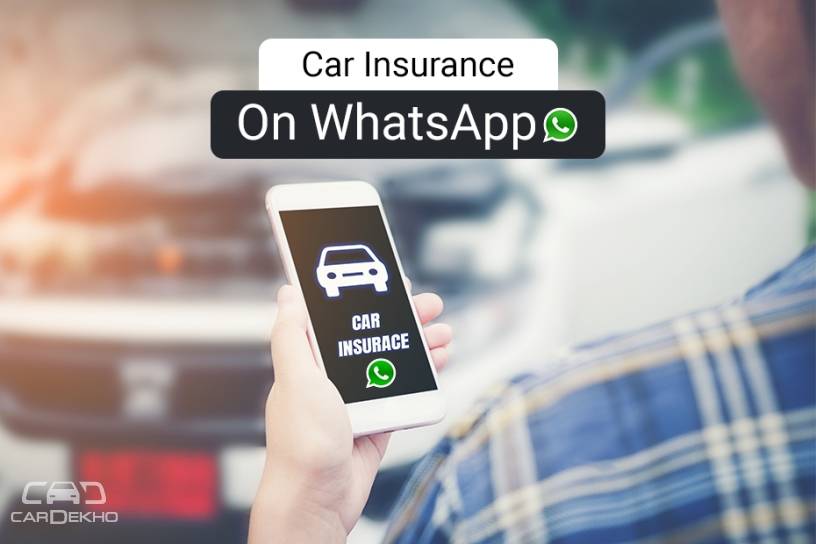 Future Generali has announced that it has formally started delivering motor insurances over WhatsApp. The insurance company says it is the first one to do so. We wouldn't call it a revolutionary move though, since insurance policies are already being delivered digitally over e-mail. However, getting the policy document over WhatsApp will add to the convenience of especially those buyers who have smartphones and access WhatsApp but don't actively use their e-mails. Insurance agents have, in the past, already been sending insurance policy documents over WhatsApp, but it might be the first case when an insurance company is facilitating the buyers itself. We expect other car insurance companies to follow suit. Below is the official press release from Future Generali.
Press Release
Future Generali India Insurance becomes the first insurance company to launch WhatsApp policy delivery system
Future Generali India Insurance Company Limited (FGII), the general insurance arm of the joint venture between retail giant Future Group and global insurer Generali becomes the first insurance company to initiate delivery of policies via WhatsApp. This is an instant and an additional delivery option adopted by FGII to enhance for the convenience and ease of its customers.
K.G Krishnamoorthy Rao, MD and CEO, Future Generali India Insurance Co. Ltd. said, "WhatsApp has wide acceptability and has grown to become a preferred mode of communictaion. It's convenient for the customer as he/she gets instant access to the policy document. It is one such app that everyone knows how to use, be it a senior citizen, working professional or a young adult; both in rural and urban areas."
"The use of instant messaging service like WhatsApp has the potential to reshape the insurance industry with increased level of customer enagagement. For FGII, technology-driven efficient customer service is of prime importance and we are proud to be the first insurer to launch this service." Mr.Rao added.
Customers who purchase or renew policies with FGII would now receive an instant message on WhatsApp with the confirmation text along with an email apart from physical policy document.
In 2016, FGII embarked on a digital transformation journey through the launch of it's in-house motor claim settlement platform i-Moss, which ensured on-the-spot settlement of most motor insurance claims filed. Earlier this year, the company launched an Intelligent Video Streaming and Settlement (i-ViSS), a video-based motor claim settlement facility for customers.
FGII has already rolled out delivery of policies through WhatsApp and has delivered more than 5200 policies via the WhatsApp Messenger as part of the pilot run which started on 15th June 2018.
Source: https://www.cardekho.com/india-car-news/now-get-your-car-insurance-policy-delivered-on-whatsapp-22170.htm