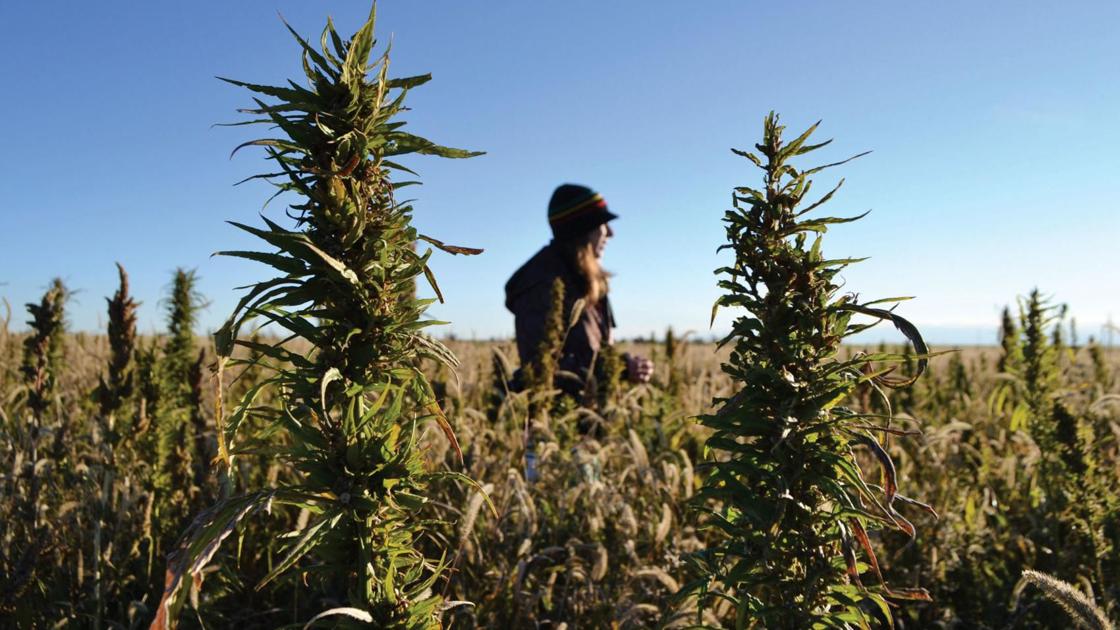 Gov. Kristi Noem has asked lawmakers to table efforts that would allow the cultivation of industrial hemp in the state. 
The Republican governor said in a Friday statement that South Dakota isn't ready for production of industrial hemp. Noem says questions remain about enforcement, taxpayer costs and effects on public safety.
Noem says officials need to see federal rules once they're issued and decide if hemp is as "promising as they say it will be." The governor's office says the crop isn't currently authorized for growth in South Dakota.
A House panel voted unanimously Thursday to advance a measure legalizing industrial hemp. House Minority Whip Rep. Oren Lesmeister, D-Parade, the bill's sponsor, says there's an industry ready in South Dakota to start processing hemp products.
According to definitions in the farm bill and HB 1191, hemp must contain less than 0.3 percent tetrahydrocannabinol, or THC, the psychoactive component of cannabis.
Lesmeister said to committee members Thursday that hemp is unlikely to "save the family farm," but said it could be an economic driver for the state and "another tool in the toolbox for farmers" for a profitable crop that could aid in crop rotation.
The bill was supported by local farmers, the Sierra Club, the South Dakota Sheriffs Association, the Crow Creek Sioux Tribe and more on Thursday. But the state's Department of Public Safety opposed it, saying it left unanswered questions about how the crop would be transported throughout the state, as well as about cannabidiol, or CBD oil, a substance which can be derived from either hemp or cannabis and used for homeopathic or therapeutic purposes.
The South Dakota Farmers Union urged legislators to continue discussions on the House bill.
"This is a timely issue that cannot be tabled because it keeps South Dakota's farmers competitive with the rest of the nation," Doug Sombke, SDFU President said in a press release. "Our neighbors, Montana, North Dakota and Minnesota, have already made it legal for their farmers to grow industrial hemp. We don't want South Dakota's farmers left behind."
The 2018 federal farm bill legalized the cultivation of industrial hemp.
Source: https://rapidcityjournal.com/news/local/noem-asks-lawmakers-to-shelve-hemp-bill/article_f297aa13-b14b-5f39-b965-4bb3f040828b.html