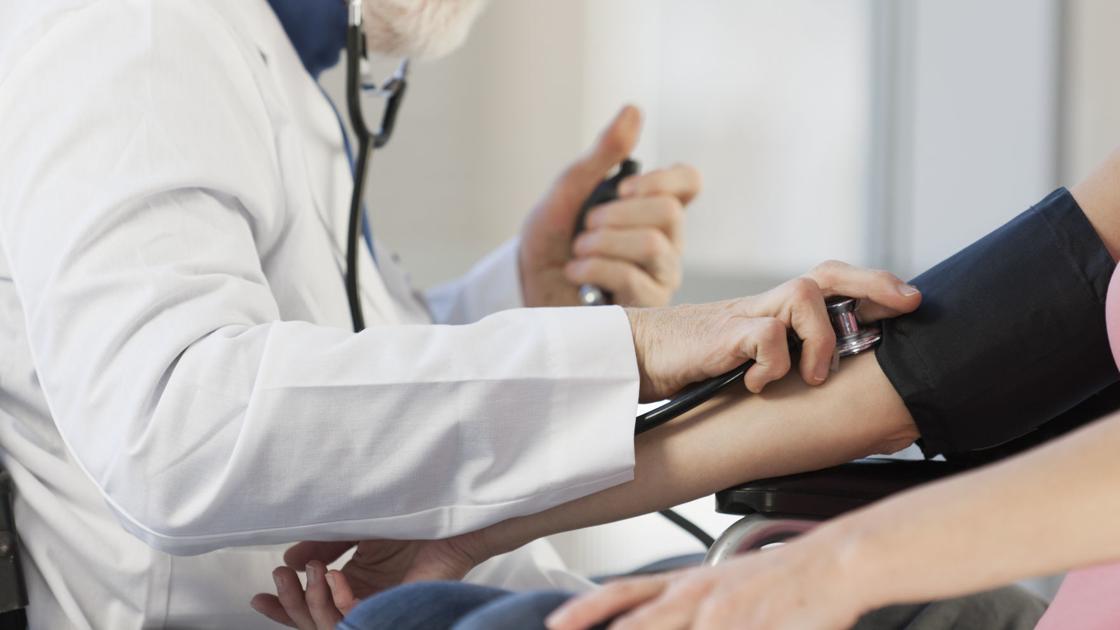 Pima County residents who purchase health insurance on the federal marketplace created by the Affordable Care Act are expected to have more choice in 2019.
Minneapolis-based startup Bright Health announced this week that it will sell health insurance plans through the federal marketplace in Pima and Maricopa counties. Marketplace insurance plans are often called Obamacare plans.
Bright Health is one of at least two health insurance companies expected to offer Obamacare plans in Pima County in 2019, with federal subsidies available to those who qualify. This year, only one company offered plans in Pima County.
There's a possibility of a third health insurance company coming into the exchange market. New York City-based startup Oscar plans to cover markets in Arizona in 2019, but the company hasn't yet disclosed the specific counties, a company spokesperson confirmed this week.
Despite talk in Washington, D.C., about repealing the Affordable Care Act, and the Trump administration's decision to slash grants that help people find health insurance, Obamacare plans that became available under the ACA will still be available in 2019, insurance companies and health-care experts say.
"Despite the unfortunate news coming from the feds, it's encouraging to hear whispers of more options coming to Arizonans," said Marcus Johnson, director of state health policy and advocacy for the nonprofit Phoenix-based Vitalyst Health Foundation.
In Pima County, officials with Bright Health and Ambetter from Arizona Complete Health confirmed with the Star that they expect to offer marketplace plans in 2019.
Health Net of Arizona and Cenpatico Integrated Care are changing their name to Arizona Complete Health. The company's marketplace plans had previously been called Ambetter from Health Net and were available to residents of Maricopa and Pima counties for 2018.
Company spokeswoman Monica Coury said Arizona Complete Health has filed to remain in both Maricopa and Pima counties in 2019.
Bright Health's announcement that it will sell marketplace plans in Arizona is part of a larger market expansion for the company, which also sells Medicare Advantage plans. The expansion will take Bright Health's reach into 12 markets in six states.
The company, which partners with health systems to develop insurance plans, describes itself as "disrupting the old health- care model that places insurers at odds with providers and instead … working directly with them to offer completely integrated care from start to finish."
In Pima County, Bright Health will partner with the Carondelet Health Network, which has two Tucson hospitals, Carondelet St. Mary's and Carondelet St. Joseph's.
While Bright Health's strategy of partnering with a health system like Carondelet is sometimes described as offering a narrow network, company CEO Bob Sheehy says such partnerships can offer better continuity of care.
"It really begins with the relationship with the health network," Sheehy said. "We can offer consumers a more integrated, coordinated experience that improves quality and reduces cost."
When patients get their care solely through one system like Carondelet, the number of duplicate tests and other services are greatly reduced, he said.
Bright Health chose Arizona because of the limited options that exist here, Sheehy said.
"We think we have a model that can work more effectively than previous models — really the collaborative partnership we have with the health system," he said.
"We are pleased to be working in Tucson — happy to be offering meaningful choice."
Most Arizonans enrolled in marketplace plans right now are paying on average less than they did in 2017, Johnson said.
"Despite all the rhetoric we might hear, there are still affordable plans for families of four earning less than $100,000," he said.
The biggest change with the ACA in 2019 so far is that there will be no individual mandate requiring Americans to have health insurance.
Some experts say that will change the risk pool and result in only sick people purchasing insurance. Others say the penalties weren't very large and that removing them won't make a huge difference in who buys health insurance.
Source: https://tucson.com/news/local/new-company-to-sell-marketplace-health-insurance-in-pima-county/article_0874f6cd-5f85-5256-b3d4-ad3bd596d611.html