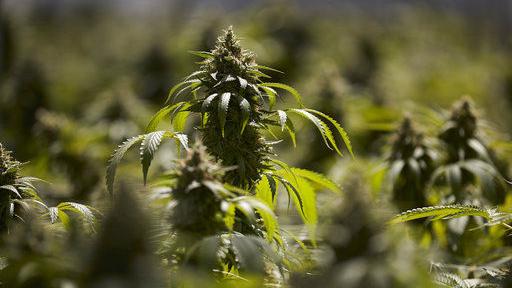 A cannabidiol oil study authorized by the Nebraska Legislature in 2015 has shown the majority of 23 patients in the study have benefited from the cannabis derivative. 
Patients in the study were ones diagnosed with intractable or treatment-resistant seizures.
The study was authorized by a bill (LB390) introduced by Sen. Sue Crawford of Bellevue, and was passed the same year a bill (LB643), introduced by Sen. Tommy Garrett of Bellevue, got through a first round of debate, then was withdrawn at the end of the session by its sponsor.
Garrett's bill would have legalized medical cannabis for a variety of illnesses and conditions. While a medical cannabis bill has been introduced in most sessions since then, it has not moved successfully through three rounds of debate.
The drug in the cannabidiol study is the product Epidiolex oral solution, and was approved in June by the federal Food and Drug Administration. The federal Drug Enforcement Agency is rescheduling the drug before it is made commercially available, a report on the study said.
The report, issued Friday on behalf of the University of Nebraska Medical Center and Dr. Deepak Madhavan, said 31 patients were potential participants in the study and 27 qualified. Twenty-three are in the study presently, 11 of them under 19 years old. 
The majority have shown benefits, particularly those with either Lennox-Gastaut syndrome or Dravet syndrome, said Dr. Christopher Kratochvil, associate UNMC vice chancellor for clinical research. 
Lennox-Gastaut syndrome is a form of severe epilepsy that begins in childhood, usually between ages 3 to 5. It produces multiple types of seizures and intellectual disability. Dravet syndrome is a rare, lifelong form of epilepsy that begins in the first year of life with frequent or prolonged seizures and sometimes both.
Kratochvil reported that four of the original 27 patients withdrew from the study because of reasons that included elevated liver enzymes, parent concerns that seizures were worsening or not improving, or because the patient moved out of state. 
Side effects included sleepiness, unsteady gait, lethargy and a drop in blood platelet count. The side effects generally resolved when dosages of the drug or other seizure medications were adjusted, Kratochvil said. 
He said that once the drug is commercially available, the medical center's access to the drug at no charge to participating patients will probably be limited. Researchers are requesting from GW Pharmaceuticals to continue receiving it for patients who might not have access through their health insurance. 
A February 2017 sampling of likely Nebraska voters showed 77 percent of those surveyed would vote in favor of allowing doctors in the state to prescribe medical marijuana to patients with serious illnesses or conditions.
Fifty-seven percent of those surveyed identified themselves as Republican or leaning Republican, and 27 percent as a Democrat or leaning Democrat.
Lincoln Sen. Anna Wishart introduced a resolution (LR293CA) in the 2018 legislative session to allow voters to weigh in on a constitutional amendment that would legalize medical cannabis. The resolution was sent by the Judiciary Committee to the full Legislature for first-round debate, but was killed at the end of the session.
Source: https://journalstar.com/legislature/nebraska-cannabidiol-oil-study-report-shows-benefit-to-patients/article_121d06e7-38ad-5744-a76c-c21c092a4f67.html