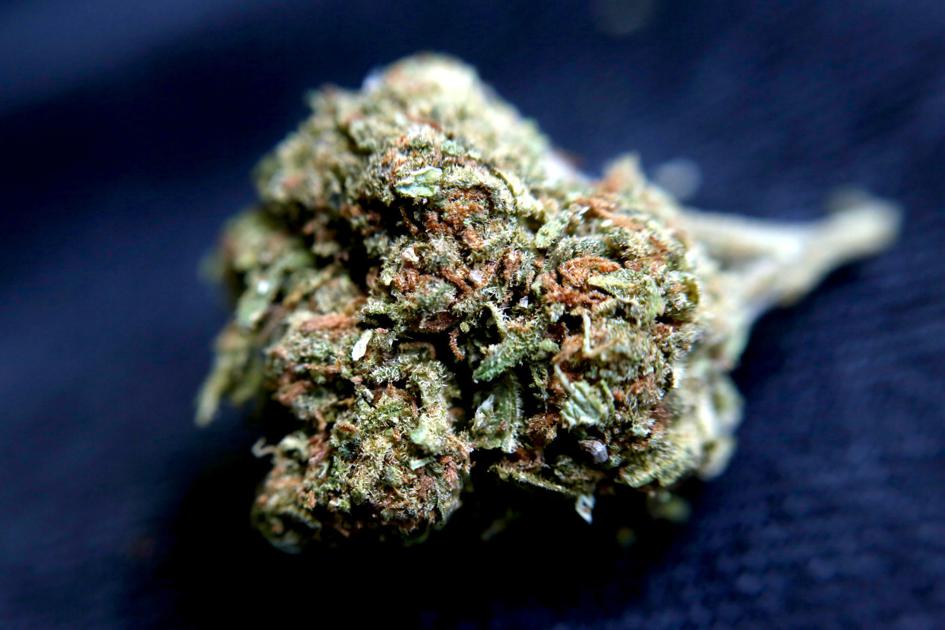 For Oklahomans looking to get in on the ground floor of the state's upcoming medical marijuana industry, plans are being drawn, groundwork laid and small fortunes invested.
But whether their businesses will be up to state standards is still unknown.
According to the Oklahoma Medical Marijuana Authority, 1,298 business licenses have been applied for as of Sept. 5. Broken down by type, the numbers are 452 for dispensary, 662 for cultivation and 184 for processing.
Various business regulations for the future medical marijuana industry have been proposed to the state marijuana committee. Ultimately, nothing can be set in stone without approval from the full Legislature, which is out of session.
Would-be business owners and startups find themselves in a tricky position. They want to get an early foothold, a head start on the green rush but that means planting both feet firmly on ground that could easily shift.
Megan Dedmon, owner of Wild Woman Wellness, an Oklahoma City CBD shop, would rather put one foot forward for now, she said, while waiting for some of the dust to settle.
"I'm taking my time to file for a license because I don't want to waste my $2,500," Dedmon said. "I already have a solid business plan in place just waiting for these last regulations to get finalized."
There is a desire among many in the cannabis community to get the rules set in stone as soon as possible. Many advocates are asking for a special legislative session. A special session would force legislators to get to work on the issue months before the standard schedule requires.
Oklahoma Cannabis Trade Association representative Chance Gilbert worries that if the Legislature waits until the next scheduled session in February to address marijuana, lawmakers will deliver something far from the original intent of State Question 788.
"We need these things to happen right now. Not after November, not next year, because at that point, lawmakers are not held accountable for what they do by the voters," said Gilbert, who wants a special session called before election season comes and goes.
"I think they might fiddle with the available products, like re-instituting some kind of smokables ban," Gilbert said.
Testing standards for products could also be adjusted, as well as acceptable THC levels. What exactly store owners will be stocking their shelves within a few months is still up for debate.
If a special legislative session saves time, then it also saves money. Melissa Farhringer and her two business partners already have a dispensary location lined up, she said, and they're expecting the keys to show up any day.
They've also applied for three commercial licenses at $2,500 apiece. Her partner had a talk with Lamar billboards. They want to get their brand name, APCO Cure, on everybody's mind well before the regulations are finalized and every other cannabis shop opens its doors. They've been contracting with a law firm to make sure their business is as bulletproof as possible.
There's rent to consider and ad space and legal fees, all before a dollar has been made in an industry anchored only to the promise of bedrock. It's uncertain when it will solidify or what it will look like when it does.
APCO Cure certainly isn't opposed to a special session, Fahringer said, but they have enough capital to bleed for a while.
"We are very patient; we know that this won't happen overnight," Fahringer said. "But we want to be pioneers; we want to be some of the first people to get in on this green rush in Oklahoma."
Ford Austin, Fahringer's partner, sees this no-profit period as an opportunity.
"If you're doing a really good job of starting an industry and a business, it's almost guaranteed that you're always going to be ahead of the regulations," Austin said. "It's not comfortable, but it's a reality."
Austin is the great-grandson of J. Steve Anderson, one of Oklahoma's earliest oilmen, and co-founder of the APCO Oil Corp.
"We're going uphill, and the best way to go uphill is to lean into it," Austin said. "That's what you want to do with the Oklahoma cannabis industry."
Austin was born in Oklahoma but spent the past 20 years in Los Angeles, acting in movies and on TV.
After surviving a car accident, which put him in a wheelchair for a year, he was offered all sorts of opioids and pharmaceuticals. Through his years-long recovery process, he learned to appreciate the medicinal value of cannabis.
He returned to Oklahoma last April. Now living in his great-grandfather's house, he wants to make his mark on a different industry.
"It's surreal, but it's also one of the most comfortable, exciting things you could ever do," Austin said. "I literally am exactly where my great-grandfather was 100 years ago, standing on the foot of a new industry for Oklahoma."
The industry is nothing new to Jayson Emo. Emo, sometimes called "Giddy Up," established EmoTek Labs in 2012, now a foremost producer of botanical extraction equipment, valuable processing tools used for efficiently removing oils from cannabis plants. Additionally, he owns several processing and cultivation operations in medical marijuana-friendly states and plans to open up a dispensary in his native Oklahoma.
Though he has kept mostly off center stage, Emo has been advising some of the most prominent SQ 788 advocates in their efforts to establish an Oklahoma marijuana industry. While he waits for regulations, he has been doing consulting work as well for Oklahomans getting into the business.
"Once regulations are approved, it's going to be very fast and very violent," Emo said.
The longer the wait for regulations, the weaker small businesses become.
"The waiting game is going to kill the natural Oklahoma business," he said. Many don't have money to cover six months' worth of expenses. "If we wait until February, the majority of people putting in their applications right now will probably never even see the regulations that are coming; they won't be in business by then."
Not every outfit has the same resources to invest as APCO, but that won't stop them from competing for a piece of the industry.
Shawn Jenkins, an Oklahomans for Cannabis member and frequent voice for the medical marijuana movement, applied for a cultivation license, along with his wife.
The two have been growing tomatoes and strawberries for market for some time now and, as far as Jenkins is concerned, cannabis won't be so different, though likely more lucrative.
"We believe in starting small and going slow and steady," he said. "I would hate to have to overcommit myself and be one of those people that didn't do good due diligence."
Two of Jenkins' children have developmental disabilities, he said. His son is missing 80 percent of his brain and Jenkins said he hopes medical marijuana can bring his boy relief. His interest in medical marijuana has been personal from the start, and now, it's financial as well. He's been patient, he said, but he wants resolution soon.
"This is a chance for restoration of faith in our leaders," Jenkins said. "They've taken public comments, they've done their due diligence … and now is the time to go ahead and drop the hammer and finish this thing."