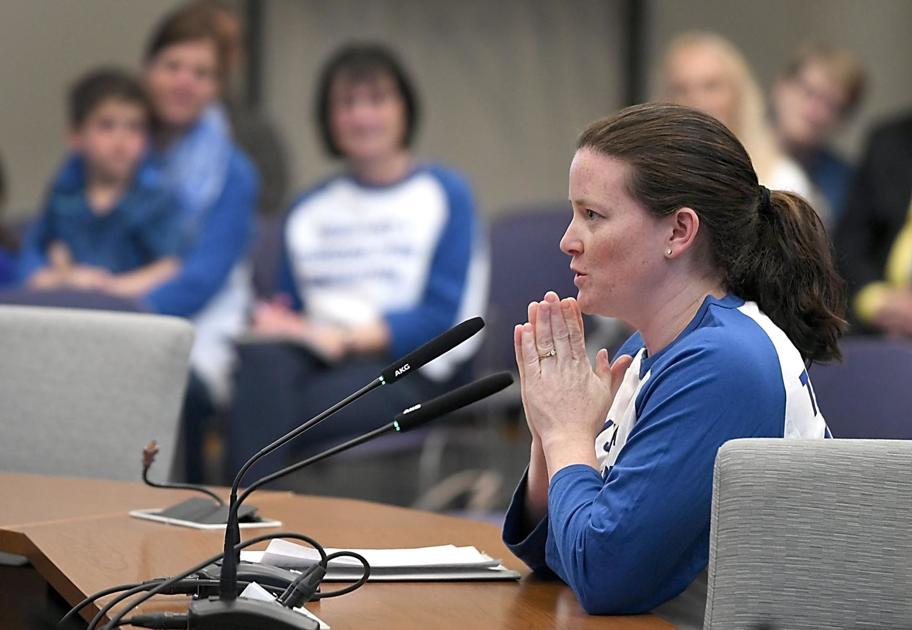 MANKATO β€" After discussions that stretched over 23 months, after a pair of heavily attended public hearings and after a municipal election that shifted the balance of power, the Mankato City Council has approved an ordinance raising the legal age to purchase tobacco to 21.
"I'm tickled pink," Council member Mark Frost said after the unanimous vote Monday night that made Mankato the 32nd Minnesota city or county to pass Tobacco 21.
Frost first suggested raising the age for buying nicotine products in June of 2017 when just a handful of cities in the state had taken the step, calling on fellow council members to live up to Mankato's motto of "Leading the Way." That didn't happen β€" North Mankato, St. Peter and Waseca were the pioneering communities in south-central Minnesota β€" but Frost is hopeful that passage in another large rural city will push the Legislature to make 21 the minimum age statewide.
"Hopefully they'll be able to get it passed at some point in time," he said of state lawmakers.
The ordinance, variations of which have been approved in hundreds of communities nationwide, will prohibit the sale of cigarettes, other nicotine-containing substances and vaping products to 18-,19-, and 20-year-olds within Mankato. Possession and use of those products by people in that age range would still be legal, provided they made their purchases elsewhere. Older adults who provide the products to people under the age of 21 in Mankato would also be in violation of the ordinance.
Frost and other proponents believe Tobacco 21 will slash the number of teenagers who begin using tobacco products by making access more difficult β€" primarily because it will reduce the number of legal-aged friends and acquaintances who might be persuaded to buy cigarettes and vaping products on their behalf. His first attempt fell short on a 3-4 vote early in 2018, but the November general election appeared to change the dynamics.
A pharmacist, Frost said in January that he was eager to make another attempt at passing the ordinance after years of seeing the horrendous health repercussions of smoking.
"It's just a disaster for people. It's just so addictive," he said. "Even if we could save just a couple of kids from starting, this would be great as far as I'm concerned."
Nearly two dozen people testified in support of the higher age limit at a public hearing the council held on Feb. 12 of 2018. But then-Mayor Eric Anderson and Council members Trudy Kunkel, Dennis Dieken and Jenn Melby-Kelley voted against the ordinance β€" stating that the Minnesota Legislature should make the decision on a statewide basis and expressing concern about the financial hit local retailers would take when young adult smokers start shopping in towns without Tobacco 21 ordinances.
Anderson and Kunkel didn't seek re-election and were replaced by pro-Tobacco 21 Mayor Najwa Massad and Council member Jessica Hatanpa. Frost and Karen Foreman, a consistent supporter of the ordinance, were also on the 2018 ballot with Frost winning a fifth term with 67 percent of the vote and Foreman unopposed.
On Monday night, Dieken and Melby-Kelley reversed their positions.
"My vote has been changed by many constituents who have talked to me and also by the people who were here tonight," Melby-Kelley said.
About 40 people were on hand for the public hearing. Perhaps sensing that passage was inevitable this time, the number was down slightly and the number of people choosing to speak also declined. But there were still impassioned pleas, including from Kelly McIntee of North Mankato.
McIntee, who said her grandfather recently died of lung cancer, said many people in previous generations started smoking without fully realizing the risks.
"Now we do know better," McIntee said. "We know better, so let's do better."
Retired Nicollet County public health nurse Sandy Renor recalled Mankato's leadership in passing a ban on smoking in bars, restaurants and other indoor public spaces β€" including the 69 percent of city voters who supported that ordinance in 2006 β€" and what that led to at the state Capitol.
"What followed in 2007 was the Freedom to Breath Act for the whole state," Renor said.
Opponents of Tobacco 21 were outnumbered but not entirely absent from the meeting.
Zach Sproles, the general manager of Ecig Crib on Madison Avenue, pointed out that 18 is the age that people are deemed responsible for their actions β€" the age when they can sign contracts or be tried as an adult for crimes. Sproles also noted that Mankato's actions wouldn't stop young adults from buying tobacco products in nearby towns.
"I find it personally to be inappropriate and ineffective," he said of the Tobacco 21 movement.
Sproles, who handed the council a list of signatures opposing the ordinance, said a better approach would be to better regulate nicotine levels in vaping products and control access of small vaping devices that can be pirated into schools.
Bruce Keckhafer, owner of the Happy Dan's convenience store, wondered if the ordinance would impact retailers of CBD-oil who are selling vaping devices that could easily be used for nicotine products. Deputy City Manager Alison Zelms said the ordinance would require CBD stores to obtain a tobacco license if they want to continue selling the vaping devices, which Keckhafer said eased some of his concern about Tobacco 21.
"It helps," he said. "We're getting closer. The CBD is just the wild west."
Most in the audience, including parents with children, were clearly supportive of passage. Local physician Greg Kutcher spoke of the medical and financial costs of tobacco use and the rising vaping rates of teenagers.
"This is a modest step forward to help stem that tide," Kutcher said.
Pediatrician Katie Smentek noted that 95% of tobacco users make the fateful decision to start before the age of 21 β€" a time when the part of the brain governing self-control and decision-making isn't fully developed.
"Young people at this age are much more likely to make compulsive decisions and much more likely to be influenced by their peers," Smentek said.
The exact date that Mankato retailers will no longer be allowed to sell to 18-,19-, and 20-year-olds won't be known for a few more days. The ordinance takes effect 30 days after the ordinance is published in the city's official newspaper β€" The Free Press β€" something that's expected to happen in the next week or so.
Source: https://www.mankatofreepress.com/news/local_news/mankato-passes-tobacco/article_635f78b6-75f8-11e9-8e0e-ab10b694a1d8.html