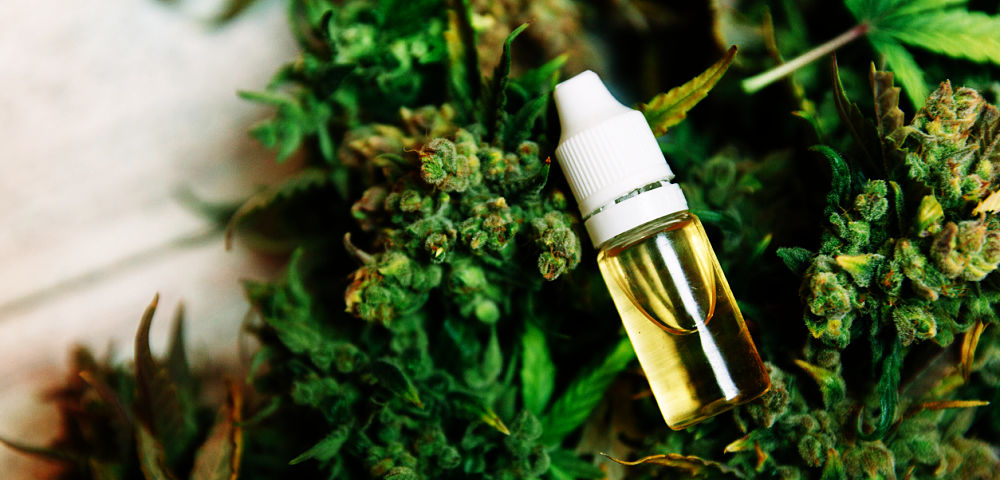 In the early stages of neuroscience, dye was injected into a test subject's bloodstream and every tissue in the body lit up blue except for the brain and spinal cord. The discovery unlocked the first clues to what we now call the "Blood-Brain Barrier."
This critical diffusion barrier impedes blood-borne pathogens circulating in the blood stream from passing into the brain. In some instances, however, this heavily restricted barrier's tight seal can complicate treatment options for neurological disorders. For quite some time, finding entry into the blood-brain barrier vexed researchers, but a drug delivery platform innovator, Lexaria Bioscience Corp.  (LXRP)  (LXX:CNX), has shown continual success in addressing this issue.
Impressively, for the second time this year, Lexaria successfully delivered nicotine across the blood-brain barrier using its proprietary DehydraTECH™, a platform specializing in rapid onset and maximum bioavailabiltiy and bioabsorption.
Disruptive Technology for the Smoke Cessation Industry
At the end of August, the company released further results on its DehydraTECH™ platform from an in vivo study demonstrating 90.2% more nicotine in the bloodstream at the 10-minute mark than the control. In addition, the study showed Lexaria's formulation was 4x faster at reaching peak levels in brain tissue and delivered 195% more nicotine across the blood-brain barrier.
The most recent second-generation study, which was conducted by a neutral, third-party laboratory, were consistent with previous test results in April of this year. Those April results were an important breakthrough for the company, prompting Lexaria to file a patent application for "Enhancement of Delivery of Lipophilic Active Agents Across the Blood-Brain Barrier and Methods for Treating Central Nervous System Disorders," piling on to an already expansive patent portfolio spanning over 40 countries.
Lexaria's results could be disruptive for a tobacco industry that is in the midst of a quiet evolution. The new FDA Commissioner Dr. Scott Gottlieb has been vocal about reducing the number of Americans addicted to cigarettes, and tobacco-related disease linked to carcinogens from smoke inhalation.
Gottlieb appears intent on offering less harmful alternatives for adults who still want to enjoy nicotine, and Lexaria's results showcase technology that could translate into edible, smoke-free nicotine products that are simultaneously rapid, effective, and palatable. And, because its delivery technology is so effective, Lexaria hopes that tiny quantities of nicotine might be substituted for larger, less effectively-delivered doses, ultimately leading to safer choices and healthier lifestyles, and complying with FDA-stated goals of reduced levels of nicotine.
It is worth noting large tobacco companies are searching for reduced-risk alternatives to keep revenues in-house and these results overcome previous limitations of edible nicotine products – which currently has not been a viable product category on the market.
"Lexaria's DehydraTECH™ delivery technology continues to demonstrate its superior effectiveness in delivering nicotine without the need for combustion or the need for inhalation whatsoever," said Chris Bunka, Chief Executive Officer of Lexaria. "Crossing the blood brain barrier is a significant achievement all on its own and this data confirms the outcome of our earlier first-generation test. DehydraTECHis demonstrating significant effectiveness in delivering nicotine into the bloodstream much more rapidly than we thought possible, and at levels approaching two times more effective than controls. If we can develop viable ingestible alternatives to cigarette smoking we could help hundreds of millions of people avoid many of the disease states associated with smoking and I cannot imagine a more rewarding destiny bestowed upon our company."
It is also worth noting that smoke cessation is a fast-growing opportunity estimated to be worth $21.8 billion by 2024. Of the 44.5 million smokers in the United States, 70% claimed they considered quitting, while 44% attempted to quit in the past year. With government efforts and health-focused campaigns on the rise, products geared toward nicotine de-addiction are expected to increase at a CAGR of 14% until 2023.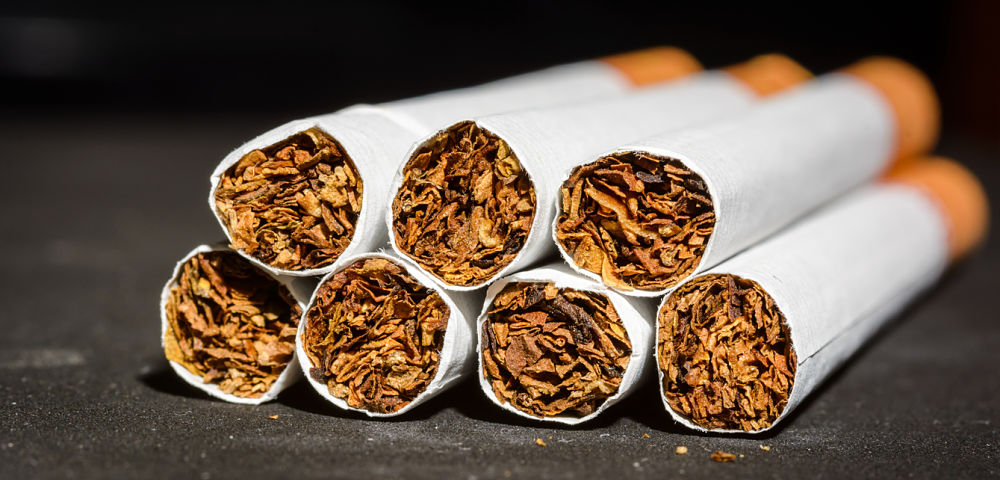 Offering a Competitive Advantage for Cannabis Suppliers
If this unique opportunity was not enough for Lexaria, the company already has strong momentum – along with proven technology – to capitalize on the burgeoning cannabis edibles market.
Lexaria has successfully licensed out its DehydraTECH™ delivery technology to cannabis edible purveyors and even an upstart beer and wine producer planning to add THC to their low-calorie, vitamin-rich beverages. The latter is a notable five-year deal with the award-winning Hill Street Beverage who is using DehydraTECH™ to make alcohol-free beer and wine infused with THC that has no added flavors or odors.
"Our proven ability to render full spectrum cannabis and hemp oil into a water-soluble ingredient with no impact on the taste and smell of complex beverages like wine enables Hill Street to produce adult format beverages that will give consumers the recreational experience of cannabis, while enjoying tastes and experiences consistent with consuming traditional wine, beer and other adult format beverages," Bunka added in the joint press release.
Similarly, the company has previously signed a licensing deal with chocolate maker, Nuka Enterprises LLC, which makes the popular 1906 cannabis chocolate brand. 1906 is sold at 150 locations and the treat is lauded for its fast-acting onset and taste thanks directly to Lexaria's technology.
Taste might seem like a small thing, but as a lipophilic compound cannabis oils can leave a lasting earthy flavor on the tongue causing many users to take mints with their cannabis food products. Lexaria's technology masks these unwanted flavors without the use of added sugar or artificial sweeteners.
In fact, the company's technology could be a necessary competitive advantage for packaged edibles and infused cannabis companies as 67% of customers reported that taste was one of the most important drivers when it came to selecting their edible of choice. Furthermore, global cannabis-infused products are expected to register a CAGR of 25% until 2022 as social acceptance increases and legalization opens more and more vendor markets.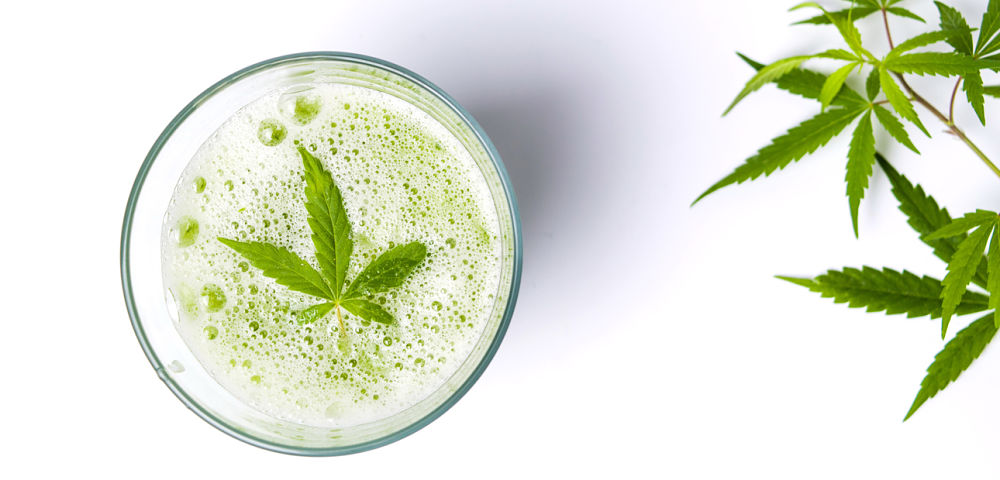 However, licensing out their technology is only one aspect of the company's business model, Lexaria also has their own in-house brand of CBD capsules, TurboCBD™, which have been empirically-validated to outperform similar products in key areas.
In a 12-person human clinical trial, scientists compared a 90 milligram dose of TurboCBD™to a 90 mg positive control formulation (essentially generic CBD without using DehydraTECH™) in healthy volunteers.
Upon repeated analysis over six hours after consumption, it was clear that TurboCBD™ capsules were absorbed much more efficiently, delivering 317% more CBD to blood at 30 minutes post-ingestion. At 60 minutes, the TurboCBD™ capsules delivered more CBD in blood (38.8 nanograms per milliliter) than the comparator was able to deliver it any point in the study. At 90 minutes, CBD in blood via TurboCBD™ capsules reached 53.0 ng/mL, nearly doubling the 28.5 ng/mL available through the positive control capsules.
Again, these results were consistent with previous studies the biotech company has done on DehydraTECH™, and mounting evidence seems to posit that the technology consistently bypasses first-pass liver metabolism and may effect lymphatic lacteal absorption all leading to a disruptive rapid delivery system with implications for both the tobacco and cannabis industries. Not only is Lexaria one of the few companies actually backing up their product's claims with science, but some of their research is financially backed and even carried out by the Canadian government's National Research Council.
All in all, these two recent laboratory studies verify the company's fast-acting and effective delivery platform along with its versatility. The recent nicotine study has the potential to translate into a licensing deal similar to those Lexaria has already done in the cannabis industry, but the key exception is that tobacco currently dwarfs the size of the cannabis industry, with estimates of the industry at more than $760 billion per year — and those numbers exclude China. Either way, Lexaria Biosciences is a name to watch as both these industries continue to transform.
DISCLOSURE: The views and opinions expressed in this article are those of the authors, and do not represent the views of equities.com. Readers should not consider statements made by the author as formal recommendations and should consult their financial advisor before making any investment decisions. To read our full disclosure, please go to: http://www.equities.com/disclaimer
Source: https://www.equities.com/news/lexaria-biosciences-delivery-platform-offers-major-potential-to-innovate-both-tobacco-and-cannabis-sectors