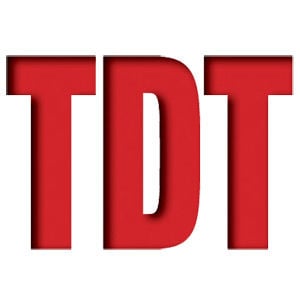 NEWARK, N.J.–(BUSINESS WIRE)–Jul 16, 2018–Prudential Group Insurance has promoted Jessica Gillespie to vice president, national accounts. She was most recently vice president of Strategic Partnerships & Distribution Excellence. Prudential Group Insurance is a unit of Prudential Financial, Inc. ( NYSE:PRU ).
Jessica Gillespie (Photo: Business Wire)
Gillespie has over 19 years of insurance industry experience and has held several leadership positions since joining Prudential in 2006. In her most recent role, she was responsible for driving Group Insurance's strategy and relationship management for brokers, consultants, private exchanges and voluntary product initiatives. She also had oversight for the division's Distribution Excellence team. Prior to joining Prudential, Gillespie held leadership roles at Cigna, focusing on producer relations, product development and human resource operations.
Gillespie will oversee the Group Insurance sales and account management organization serving employer groups with more than 5,000 employees. She will also drive the achievement of division objectives, working closely with underwriting, product and marketing. Gillespie will continue to report to Chuck Brousseau, senior vice president & head of distribution for Prudential Group Insurance.
Gillespie has an undergraduate degree in business and literature from Franklin & Marshall College and a Masters of Business Administration from Drexel University.
"I am excited to announce that Jess will be heading national accounts," said Brousseau. "We will benefit greatly from Jess's broad experience that encompasses customer relationship management, learning and development, product development and human resource operations."
As a result of Jess's appointment, Joseph Corbelli will be promoted to vice president, Strategic Partnerships, succeeding Jess Gillespie.
Brousseau added, "I am also excited to promote Joe Corbelli to lead our Strategic Partnerships team. Joe has done an exceptional job with some of our largest strategic relationships and I look forward to him leading our partnerships at a very exciting time for Prudential Group Insurance."
About Prudential Group Insurance
Prudential Group Insurance manufactures and distributes a full range of group life, long-term and short-term disability and corporate and trust-owned life insurance in the U.S. to institutional clients primarily for use within employee and membership benefit plans. The business also sells critical illness, accidental death and dismemberment and other ancillary coverages and provides plan administrative services in connection with its insurance coverages.
About Prudential Financial, Inc.
Prudential Financial, Inc. ( NYSE: PRU ), a financial services leader, has operations in the United States, Asia, Europe and Latin America. Prudential's diverse and talented employees are committed to helping individual and institutional customers grow and protect their wealth through a variety of products and services, including life insurance, annuities, retirement-related services, mutual funds and investment management. In the U.S., Prudential's iconic Rock symbol has stood for strength, stability, expertise and innovation for more than a century. For more information, please visit news.prudential.com.
CONTACT: For Prudential Group Insurance
Frances Denmark, 973-802-4603
KEYWORD: UNITED STATES NORTH AMERICA NEW JERSEY
INDUSTRY KEYWORD: PROFESSIONAL SERVICES FINANCE INSURANCE
SOURCE: Prudential Group Insurance
Copyright Business Wire 2018.
PUB: 07/16/2018 09:00 AM/DISC: 07/16/2018 09:01 AM
Source: https://www.thedailytimes.com/business/jessica-gillespie-appointed-head-of-national-accounts-for-prudential-group/article_eb3f35bf-8570-5f2c-88e1-054a85dbbdbb.html