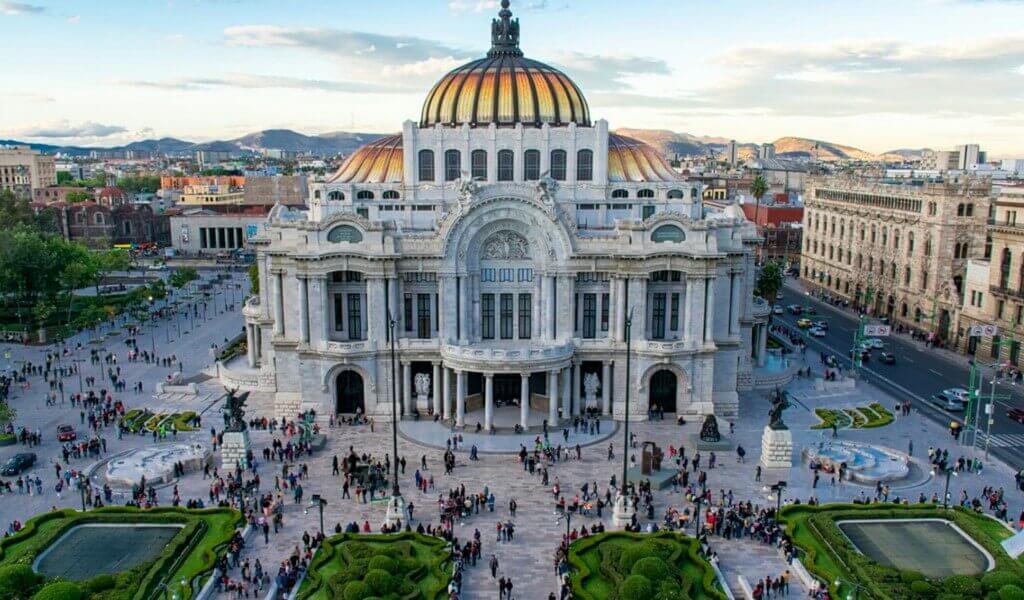 A Brief Guide to Buying CBD Oil in Mexico
The issue of cannabis reform isn't exclusive to the U.S. Our neighbors south of the border have been wrestling with it for a number of years, going so far as to decriminalize marijuana in 2009.
A decade later and it looks likely that Mexico will go the whole nine yards and officially legalize cannabis. However, the deadline for that has already been extended into 2020.
As for the legality of CBD oil, this was dealt with when Mexico legalized the medicinal use of cannabis with less than 1% THC in 2017. This opened the door for legal CBD consumption across the country.
Is CBD Oil legal in Mexico?
LEGAL – Low-THC CBD oil is legal to buy in Mexico.
NOT LEGAL – Recreational cannabis use has been decriminalized but remains illegal.
President Enrique Peña Nieto signed a bill into law in 2017 allowing for the medical use of cannabis products containing less than 1% THC.
In doing so, he effectively legalized low-THC CBD oil. And, following a 2018 Supreme Court ruling which stated that marijuana prohibition was unconstitutional, low-THC products (including CBD oil) can now be purchased over the counter in Mexico.
Mexico's Possession Laws
In an attempt to curb illicit drug activity, Mexico decriminalized the possession of small amounts of cannabis. Maximum "personal use" amounts were established and, under the new law, anyone caught with up to 5 grams of cannabis would be advised to seek a drug rehab center instead of being fined or arrested.
Is CBD hemp oil legal in Mexico?
As it is still technically illegal to possess marijuana products in Mexico, it's important to know the difference between cannabis-derived CBD oil and hemp-derived CBD oil.
CBD oil made from marijuana can often contain high amounts of THC, and would, therefore, be considered illegal under current Mexican laws.
CBD oil made with hemp, on the other hand, contains only trace amounts of THC (less than 0.3%) and is legal in Mexico.
Where can I buy CBD Oil in Mexico?
Low-THC CBD products can be purchased in retail stores across Mexico, often found alongside health and wellbeing supplements.
Unfortunately, at this time, Healthy Hemp Oil is unable to ship to Mexico. Please check the countries we ship to for more information.
In summary
The bottom line: Recent cannabis law reform in Mexico has improved the legal landscape where CBD oil is concerned.
However, until full cannabis legalization is delivered, you will find yourself on safer ground if you choose a hemp-derived CBD oil, as this will ensure the product contains less than 1% THC.
Before buying, we recommend conducting your own research into the effects and benefits of CBD, checking out our product reviews, and reading our in-depth guide to CBD.
Frequently Asked Questions
---
Can you buy CBD oil in Mexico?
You can legally buy CBD oil in Mexico. CBD oil made with hemp is widely available to purchase and use. Order from a reputable website and have a wide range of hemp-derived CBD products shipped directly to Mexico.
---
Are CBD pills and capsules legal in Mexico?
Hemp-derived CBD capsules are legal in Mexico. CBD capsules are a great and discreet way to add CBD into your daily routine. CBD capsules contain a measured serving of CBD oils, so tracking servings is simple.
---
Are CBD cartridges legal in Mexico?
CBD cartridges are legal to buy in Mexico. The hemp-derived CBD vape oil liquids contained within are specially formulated to be used in a vape or e-cigarette, so they're a great alternative to smoking. Pre-filled CBD oil vape cartridges offer a quick, practical and simple way to vape CBD without any mess or fuss.
---
Are CBD edibles legal in Mexico?
CBD edibles made with hemp oil are legal to buy and use in Mexico. They're also incredibly easy to use, require no special equipment or knowledge, and come in a variety of forms. Edibles are a tasty way to enjoy CBD—and best of all, the ingredients help mask the occasionally earthy tones of the hemp!
---
Are CBD gummies legal in Mexico?
CBD gummies are legal in Mexico. Each gummy contains a specific serving of CBD, so they're a fun and easy way to add CBD to your routine, either at home or on the go. They're discreet, simple to use and hassle-free!
---
Disclaimer: Here at Healthy Hemp Oil, we thoroughly research everything we publish. However, this article does not, and is not intended to, constitute legal advice. All information contained here, and elsewhere on our website, is for general informational purposes only. This content may not contain the most recent legal or other information. Please seek appropriate counsel for your own situation.