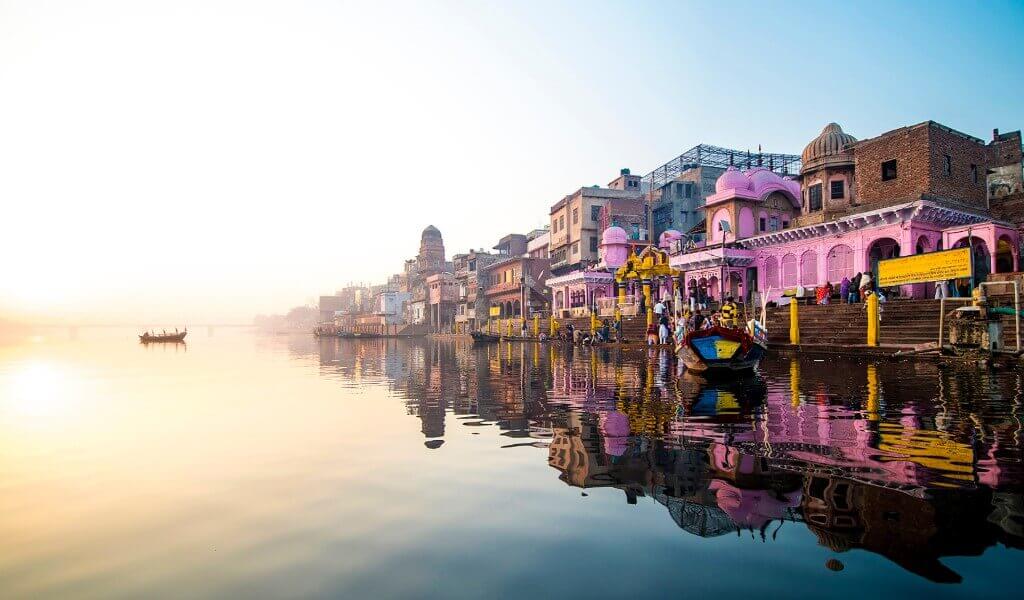 A Brief Guide to Buying CBD Oil in India
India has a long and storied relationship with the cannabis plant, stretching as far back as 2000 BCE. It even gets a mention in the Vedas (Indian religious texts) as the food of the Hindu god, Shiva.
Yet despite its place in India's cultural and religious history, the recreational use of cannabis remains illegal.
India's attitude about hemp, on the other hand, is an evolving one. In 2015, Uttarakhand, a state in northern India, became the first in the country to allow the commercial cultivation of hemp. And as of 2019, low-THC CBD oil derived from hemp is legal in India.
Is CBD Oil legal in India?
LEGAL – Low-THC CBD oil made from hemp can be purchased and used in India.
LEGAL – Bhang, a drink made from cannabis, is legal to consume in India, although there are regional restrictions.
NOT LEGAL – Recreational cannabis use is illegal in India.
Since 2015, a number of prominent Indian politicians have been pushing for legal reform where cannabis is concerned. In July 2017, Maneka Gandhi, Union Minister of Women and Child Development, suggested the legalization of medical marijuana. The following week, the Union Government issued the first-ever license to grow cannabis for research purposes.
Recreational cannabis use, meanwhile, is illegal, although consumption of bhang (a drink made from cannabis) is allowed, and is a mainstay of certain Hindu religious practices, festivals, and rituals.
The laws surrounding cannabis also mean CBD oil derived from cannabis is not legal.
Is CBD hemp oil legal in India?
Only CBD products extracted from hemp are legal to buy and use in India. These products must have low THC content (less than 0.3%). Anything higher and they will be classed as cannabis products.
Where can I buy CBD Oil in India?
Buy CBD products from the Healthy Hemp Oil online store and have CBD oil shipped directly to your door anywhere in India. Browse our extensive range of hemp-derived CBD oil products, including tinctures, supplements, sprays and edibles, all offered at affordable prices.
In summary
The bottom line: India's strict cannabis laws and lack of a medical marijuana program have left citizens looking for a legal alternative. It's therefore encouraging that the country's stance on hemp is changing rapidly and that hemp-derived CBD products are now available to buy and use.
But before you make your first purchase, we suggest conducting your own research into the effects and benefits of CBD, checking out our product reviews, and reading our in-depth guide to CBD.
Frequently Asked Questions
---
Can you buy CBD oil in India?
You can legally buy CBD oil in India. CBD oil made with hemp is widely available to purchase and use. Order from a reputable website like Healthy Hemp Oil, and have a wide range of hemp-derived CBD products shipped directly to India.
---
Are CBD capsules legal in India?
Hemp-derived CBD capsules are legal in India. Designed to be taken orally, capsules are flavorless and easy to swallow, making them a great way to add CBD into your daily routine. CBD capsules are small, discreet, and contain a measured serving of CBD oil, so keeping track of your serving size is easy.
---
Are CBD cartridges legal in India?
CBD cartridges are legal to buy in India. Easy to transport and use, pre-filled CBD oil vape cartridges offer a simple and easy way to vape CBD. The hemp-derived CBD vape oil liquids contained within are specially formulated to be used in a vape or e-cigarette—a great alternative to smoking.
---
Are CBD edibles legal in India?
CBD edibles made with hemp oil are legal to buy and use in India. Edibles are a tasty way to enjoy CBD, as they're very easy to use, require no special equipment or know-how, and come in a variety of kinds and flavors.
---
Are CBD gummies legal in India?
CBD gummies are legal in India. Gummies are a fun and simple way to add CBD to your daily or nightly routine. They can be enjoyed at home or on-the-go. Each gummy contains a specific amount of CBD, so they're discreet, easy to use and hassle-free.
---
Disclaimer: Here at Healthy Hemp Oil, we thoroughly research everything we publish. However, this article does not, and is not intended to, constitute legal advice. All information contained here, and elsewhere on our website, is for general informational purposes only. This content may not contain the most recent legal or other information. Please seek appropriate counsel for your own situation.