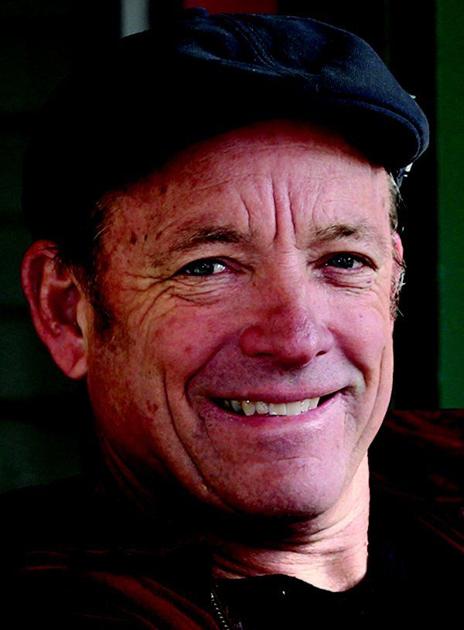 A woman called last week on behalf of her 90-year-old mother.
"My mom said your column was the worst article she'd ever read in her 67 years of subscribing to the paper," she said. "I agree with her. She asks if you would please keep it clean from now on."
She was referring to the column set at the beach where I thought I saw a woman crossing the street who may have been showing more of her décolletage than she was aware of.
I didn't know if this was true — we were 50 feet apart — but given that men are men and respond to visual cues, the possibility was arresting.
Another reader asked whether I would write the same article if a man exposed himself. Probably not, because in addition to being a misdemeanor and a much more troubling subject, it's challenging to find the humor in it.
I seem to be hitting my stride at not amusing people as I did in the same column with Mary Dundas when I suggested that perhaps the woman was unaware that she was not fully clothed because she was losing her marbles.
"I realize that folksy expressions and 'good ol' boy' humor are staples of your writing, but isn't it time to retire 'losing their marbles' to describe a person who probably is suffering from dementia or mental illness? You can get chuckles without mocking people."
Good point, but I would more likely lose the expression "losing your marbles" not because I am worried about offending people — attempts at humor, no matter how feeble, risk that —  but because the expression is a cliche and pretty tuckered out.
The column on the artistic future of the stump I had dug up in the backyard got a surprising number of responses. Like Michelangelo and the block of marble, I am looking for a shape, figure or activity within the stump that the artist — me — could reveal by chipping, whittling or carving.
"Your stump is OBVIOUSLY a male and female sea monster couple in love. You're welcome!," wrote Beth Morse.
Susan Adams suggested that the stump looked like a woman sitting on a man's lap and Larry Dunn said "This is Adam and Eve striding away from Eden. Eve, slightly forward, has her left foot forward and her left arm swinging out to clear away obstacles."
Obstacles? There might be some.
Jim Harris opted for the more literal approach writing: "It looks like a stump. Burn it. Best wishes, Jim."
The column on getting my cannabis card and buying CBD oil (one of the plant's ingredients said to reduce inflammation) for my knee elicited this response from Colleen Peyton:
"You can buy CBD products from a store on F St. without getting a medical marijuana card. CBD products without THC is legal without a card.
"I am surprised at how many patients are using it for pain relief, a nice alternative to narcotics."
Then a final note from "A Reader": "Dear Herb or now Dear Medicinal Herb,
"There is more than one dispensary on Rosedale Highway. BAHC is at 9021. BAHC has your medicated Sasquatch for $60 but I recommend Herbal Mountain Cannabis Pain Relief Therapy skin cream for just $15."
I think Sasquatch may have helped the pain. It's hard to know after 10 weeks because things often get better, they either get better or they don't and you take them to the grave with you.
If nothing else, after applying Sasquatch, my knee smelled good.
TV recommendation and there is a lot of good TV these days that no one can get to but if you have a gap in your list try "The Marvelous Mrs. Maisel."
A young housewife in the late 1950s living in New York tries to become a standup comedian after her husband walks out on her.
It's good, funny and available on Amazon Prime.
Source: https://www.bakersfield.com/columnists/herb-benham/herb-benham-taking-criticism-trying-not-to-be-funny/article_e93ae7e0-a722-11e8-9b4d-d3f57ceb2e83.html