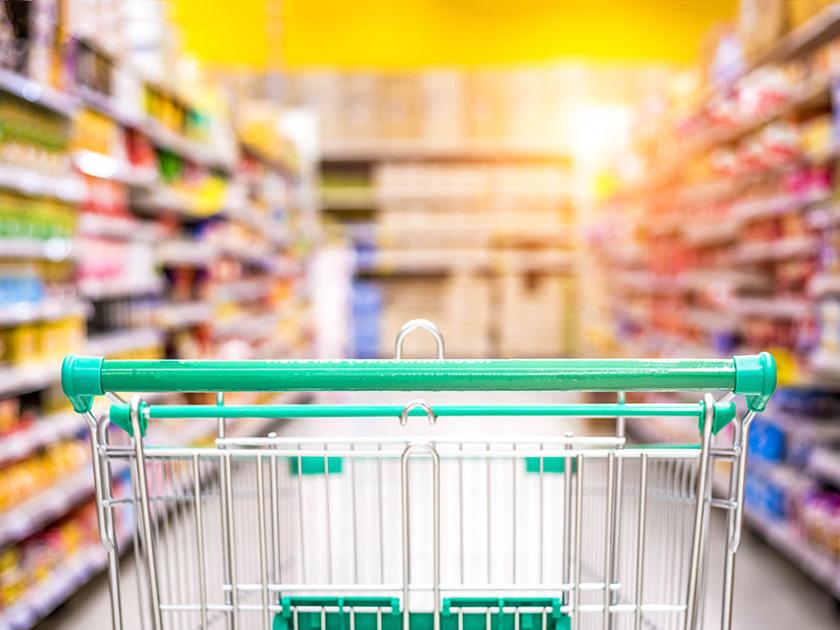 Repealing Idaho's sales tax on groceries remains a desired objective for all three lawmakers from District 9, but they don't sound entirely confident that 2019 is the year this long-sought item will finally clear all hurdles to become law.
The tax on groceries was one of several issues District 9 lawmakers addressed in a written questionnaire from the newspaper. The 2019 legislative session got underway this week as Idaho's new chief executive, Gov. Brad Little, delivered his first State of the State address on Monday.
Representing District 9 are Reps. Ryan Kerby, R-New Plymouth and Judy Boyle, R-Midvale, along with Sen. Abby Lee, R-Fruitland. All are returning members of the legislature.
In the Idaho House, Kerby is vice chairman of Education committee, and serves on committees for Agricultural Affairs, and Judiciary, Rules & Administration. Boyle chairs the Agricultural Affairs committee, and also serves on Education, and on Resources & Conservation. In the Senate, Lee is vice chairwoman of Judiciary & Rules, and also serves on Finance, and on Health & Welfare.
In their emailed responses, the District 9 lawmakers briefly listed some of the challenges confronting the proposal to remove groceries from taxation.
"I am very much in favor of repealing the tax on groceries," stated Kerby. "Governor Little wants to get it repealed, and said we will do so as soon as economically feasible. This year, due to the federal and state tax cuts many people apparently have not adjusted their withholding, so income tax revenues are down. That makes this year questionable for much new spending or tax cuts."
Wrote Boyle: "I have always supported and been a sponsor of legislation to repeal the tax on groceries. We are currently conducting research and talking to the appropriate people on whether the budget will allow for a full repeal this session. Our new Idaho Governor has stated he is in favor of repeal, however the dollar situation will dictate the timing."
"I am still in favor of repealing the tax on groceries," said Lee, "but I expect the legislature to be even more cautious about tax changes particularly with state revenues falling tens of millions below what we anticipated for this year, due largely to lags in individual income tax withholding."
In answer to another question, lawmakers listed some of their legislative priorities that were held over from last year.
"While I would have liked to see us address the Medicaid gap population, we will do that this year," said Lee. "I will be involved on the Joint Finance & Appropriation Committee as well as the Senate Health & Welfare Committee in helping find that solution this year. As for other measures last year, I was fortunate that most of the major efforts I sponsored last year — including requiring the continuing use of collars to track wolf populations, Foster Care Reform and others — were all successfully passed."
"I will be bringing the bill for charter schools administrators which was vetoed at the very end of the session," said Boyle. "It mirrors how other states allow charter schools to operate."
Kerby wrote that he would again be championing "the DUI Diversion bill. We got it through the House 66-1 last year, but it was held in the Senate. We have made a couple adjustments and hope to get it all the way through."
The lawmakers also identified legislative items that they believed would be especially important for District 9.
"Economic prosperity is always an issue for district 9," Boyle wrote. "Opening up the use of natural resources would be a boon to existing businesses and bring in new ones plus provide family wage jobs for citizens. There are always agriculture issues for our district which either require legislative changes, rules, or working with the executive branch."
"I think finalizing the Medicaid gap bill will be good for the people living under the federal poverty threshold," said Kerby. "They will have medical care if they will use it properly. It will be good for the smaller local hospitals, such as the one in Weiser, since they will be paid for their services to these people instead of writing off a couple hundred thousand dollars per year."
Kerby added, "I am still concerned that we are borrowing this half a billion dollars per year for Idaho's Medicaid gap program from our great-grandchildren, since [that's] who will likely be trying to pay back our nation's borrowed 20+ trillion dollars. The federal government is spending money they don't have."
"Once again we will have some revisions to oil and gas statutes in order to continue improving transparency in payments for mineral owners and the state," said Lee. "I also think we will likely consider a more pragmatic option for legally accessing CBD oil with appropriate sideboards. I will also be working on education funding with an eye toward ensuring small school districts needs are also addressed."
The trio also listed priorities that wouldn't necessarily be more important in District 9 than anywhere else in Idaho.
Boyle said she would strive to "[k]eep state government efficient and small to provide maximum Freedom to citizens."
"As Co-Chair of the new Legislative Child Welfare Oversight Committee, I will continue working to improve accountability and transparency to protect the most vulnerable children in Idaho," said Lee. "This requires a tremendous amount of work to provide more direct intent language on the new Citizen Review Panels as well as support for more judicial review."
Wrote Kerby: "The re-do of the education funding bill will likely take most of my time. An interim legislative committee worked on the formula for three summers and have a recommended bill for this session. Right now there are a lot of different viewpoints on whether it is the right direction to proceed, and our Education committee will be trying to thread the needle and put together something most stakeholders and legislators can live with."
Kerby was also asked what he hoped to achieve as Education's new vice chairman.
"I would like to modify the funding formula in a way that will create a better culture for our teachers, will give them more ownership in the goals in their schools, which will result in better student achievement outcomes for our school children," Kerby responded.
Boyle, who last year authored a successful bill that reformed Idaho's trespassing laws, indicated that she didn't expect the legislature to revisit the issue this year.
"After revamping large sections of the Idaho Code it always requires at least a year for everyone to adjust to the changes. The property rights coalition, made up of 34 agriculture groups and agri-businesses, utilities, recreation and others have heard from landowners, sheriffs and [Idaho Fish and Game] conservation officers that the new law has done exactly what we had hoped – a renewed respect for private property. The law provided clarity and flexibility for law enforcement and many requests to landowners from sportsmen. The dire predictions from opponents have not occurred," Boyle wrote.
Source: https://www.argusobserver.com/independent/news/grocery-tax-repeal-may-have-to-wait/article_ac6dbcaa-13a8-11e9-b291-3b97c8d6f647.html