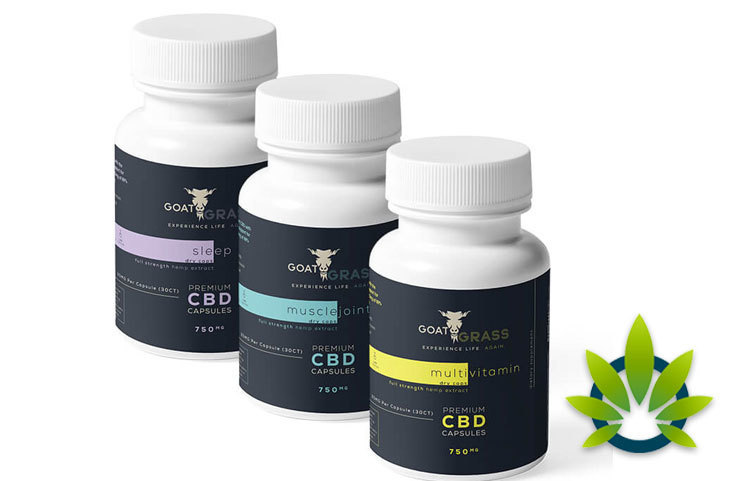 Goat Grass CBD is an Arizona based e-commerce firm that is concerned with providing the highest quality all-natural CBD oils, gummies, capsules, and topical alternatives. 
Goat Grass renders a healthy, all-natural substitute for health and wellness products that enhances the quality of life. The premium Hemp-based products are all-natural, full-spectrum CBD oils, gummies, capsules and topicals which deliver the therapeutic benefits of CBD to help you achieve a healthy hassle-free life. The products are crucial for pain-relief, stress-release, anxiety relief or a dietary supplement to improve overall health and maintain the standard in product quality, safety, and consistency.
The CBD oil comes in Full Spectrum (i.e. CBD and a natural balance of Cannabinoids, Flavonoids, and Terpenes) Hemp extract in two aromatic flavours: Peppermint and Vanilla, other than the natural CBD. The prices are $39.95, $59.95, $99.95 for 300 mg, 600mg and 1000 mg potencies respectively, available for order online and free shipping on orders above $100
There are "Multi-Vitamin", "Muscle and Joint" and "Sleep Support" CBD capsules of net weight 750 mg, 25 mg per capsule and costs $54.95, $64.95 and $59.95 respectively.
The CBD gummies come in different variations and potencies:Â 
Multi-flavored Gummy bears, 200 mg and 500 mg for $29.95 and $39.95Â 

Multi-flavored Gummy Worms, 500 mg for $39.95

Sour Gummy Neons, 200 mg, and 500mg for $29.95 $39.95
In the topical sections, there is CBD Muscle & Joint Cream- Lavender flavour for $59.99-$69.99.
Goat Grass products use Broad Spectrum CBD extracts from non-GMO, organically grown Hemp farms of the USA. It is All-natural i.e. no artificial or synthetic component has been added or included, Gluten-free, safe for pets and recyclable. It is a kosher product; FDA approved inspected food-grade, GMP compliant facility and tested by third parties for safety and quality.