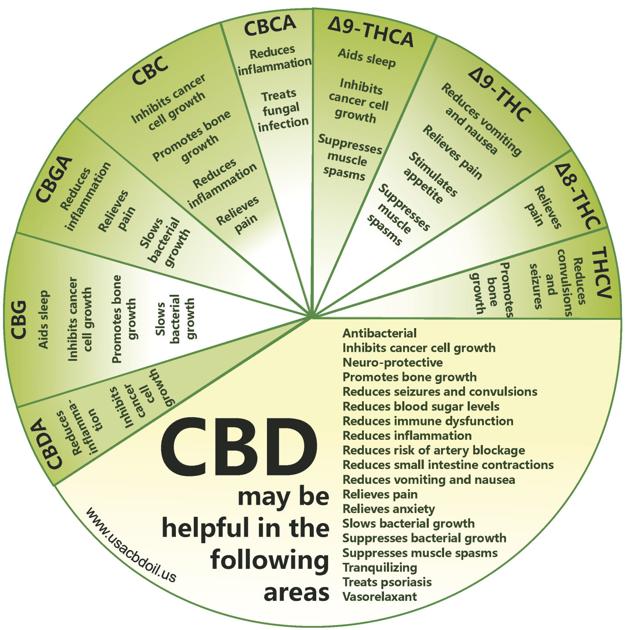 As written in Genesis 1:29, 'ÄúAnd God said, Behold, I have given you every herb bearing seed, which is upon the face of all the earth, and every tree, in the which is the fruit of a tree yielding seed; to you it shall be for meat.'ÄĚ
This verse caught a pastor's eye months before he knew of cannabidiol and at the same time he was looking for answers about what to do with the land Swanson Development owned in Coffee County. This, paired with the endorsement of people around him and of his wife, a nurse practitioner, pastor Adam Swanson decided to venture away from his family's business and open CBD oil stores in Middle Tennessee.
¬†'ÄúOver the last couple of years, we have bought a couple thousand acres in Middle Tennessee, so I was asking 'ÄėGod, what do I do with these properties?'Äô And that'Äôs where this hint came along. That'Äôs how we got involved,'ÄĚ Swanson said.
In Manchester, Gen 1:29 CBD Superstore is open part-time at 1700 McArthur St.
CBD oil is an anti-inflammatory that can give relief to people who have anxiety, chronic pain, nausea, Inflammatory bowel disease, Crohn's Disease, psoriasis, arthritis and more. It is taken from the hemp plant.
'ÄúWe grew last summer in Beechgrove, opened up a store in Murfreesboro and began to sell CBD oil, gummies, massage oil, capsules, chocolates,'ÄĚ Swanson said. 'ÄúNow, we have over 120 CBD products.'ÄĚ
Swanson, who was a part of his family's businesses Swanson Development in land acquisition and Swanson Christian Products, started fresh with his CBD store in Murfreesboro in 2018. Seeing a need, he decided to expand to other locations and became a wholesale retailer, using farms in Beechgrove to supply the hemp.
Before it opened as a store, the 1700 McArthur location was used to process some of the hemp flour Swanson sold.
The site is still used for processing and Swanson is looking into the possibility of growing hemp there as well.
'ÄúBeing in wholesale distribution of scripture-based products it seemed good to create a brand of CBD Oil that reminded us that God is love and gave these plants for good and that they may be used responsibly for mental and physical health,'ÄĚ Swanson said. 'ÄúThere is a great need for more studies to truly determine all the good they can be used for, but for now, it suffices me that God originally said they are good so now we pray for the wisdom to know how hemp and many other plants can be used for the good of humanity physically, psychologically and financially.'ÄĚ
The products sold at Gen 1:29 CBD Superstore range from the crude oil, to gummies, massage lotion, honey, flour, non-THC products and products that have less than .3 percent THC, products that can be vaped and smoked, capsules and more.
The store's honey sticks are $3 (10mg of CBD) and prices go all the way up to $200 for a 5,000mg tincture of CBD. The average price is around $60.
'ÄúIt typically lasts somebody for about 50 days, around $1 for average for CBD,'ÄĚ Swanson said.
CBD Oil from the hemp plant is legal in all 50 states and approved for all ages to use.
The store is open 11 a.m. to 6 p.m. on Monday, Tuesday, Thursday and Friday, and 10 a.m. to 2 p.m. on Saturday.
In May 2018, the Manchester Board of Zoning Appeals received a request from Swanson Developments for parking requirements to accommodate a laser tag arena/family games arcade. The board found they would need 32 total parking spaces and a back entrance into the building. An agreement was not made and Swanson Developments decided to go in a different direction.
Swanson said he is not involved in the real estate side of the business and did not know of the previous plans for this location. His CBD Oil business was signed off on by Swanson Developments.
Source: https://www.manchestertimes.com/news/business/gen-cbd-superstore-opens-in-manchester/article_43a7b678-3f61-11e9-8785-4b83ebfe8fd2.html