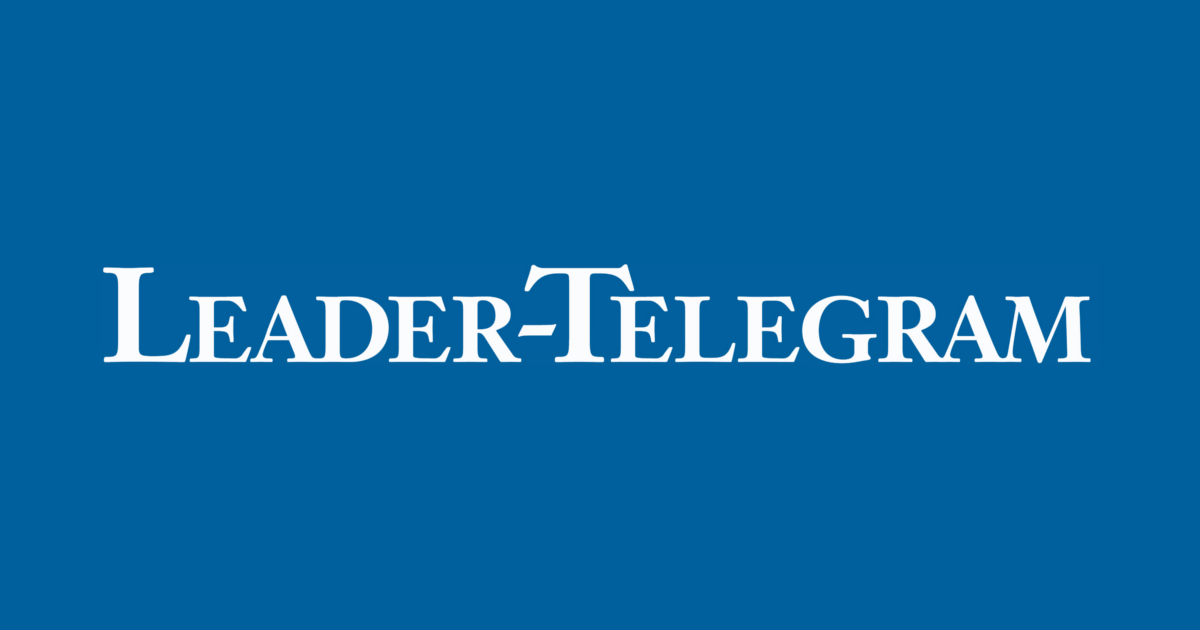 MARSHFIELD — Despite the trials and tribulations of growing hemp, Taylor County farmer Misty Poehnelt says she's happy she has taken advantage of the opportunity.
"The opportunity to grow (hemp) is something that we have waited for for a long time," Poehnelt said Nov. 17 at the Central Wisconsin Hemp Expo in Marshfield. "Growing hemp was an opportunity we had thought about years ago when we first bought our hobby farm."
When the chance to be a part of the Wisconsin hemp pilot program came, Poehnelt and her husband decided to try growing the historical crop on one acre of their land. She said her background in natural therapies and hemp's connection to cannabidiol, or CBD, oil was the driving force behind their ultimate decision to become growers.
"We talk a lot about snake oils and natural therapies that cure all but are not really real. Well, CBD is the exception. This plant is truly exceptional," Poehnelt said.
Although she was well-versed in the therapy side of hemp oil, Poehnelt said she didn't know the first thing about growing the crop.
"I am kind of a serial killer when it comes to plants; I can't even keep a house plant alive," she said. "I went to the growers' conference last spring, and without going to that conference, I don't think I would have had the confidence to move forward with this crop, especially with the political upheaval that comes along with it."
Through the growers conference, Poehnelt also was able to find where to buy seed, where to get it processed and network with other growers. She then did a lot of research on how to plant the seeds, using "The Cannabis Grow Bible" as a resource. She found that 280-cell trays would work to start her seeds and, along with her husband, they planted about 1,800 seeds.
"The seed cells are really small, but it allows you to save space when you are growing and starting a lot of seeds. Transplanting was very labor-intensive, too, cutting each plant out of those cells without damaging it and trying to transplant it," she said.
Of the 1,800 seeds that were planted, Poehnelt said that 50 percent of them will be male and will eventually have to be pulled from the fields in order to prevent the female plants from going to seed. She then got a call from her seed distributor, who said the seed had a low germination rate.
"Now you are looking at there were 1,800 plants seeded and you are only going to get 450 plants if you are lucky," she said.
Some of their seeds were started in a greenhouse, while others grew in the trays outside. Poehnelt said the big thing about growing hemp seeds in a greenhouse is they don't like a lot of sun and heat — things that they found hard to control in their greenhouses.
Finally, in August, the family was able to use a water wheel to get their plants into the ground, much later than they would have liked but something that ultimately worked in their favor.
"A lot of people lost their entire crops to the rain we got in June, so us not planting until August I think saved us. Our plants looked really healthy," she said.
Their hemp was grown on soil that had been chemical-free for more than a decade, something that was really important to the Poehnelts.
"I have chemical sensitivities and so being chemical-free was really important to us. Hemp is also a sustainable crop that requires little to no herbicides and pesticides, uses less water and can be used for soil remediation. It was really important to us as a family to deliver a high-quality product that matched these values," she said.
In October, Poehnelt, her husband and a few family and friends started harvesting the hemp by hand and hanging them to dry.
"We didn't realize how much space these plants take when we harvest, so we had to create drying rooms and had to do them in several batches," she said.
They used dehumidifiers to help dry the plants down, working hard to manage the humidity to avoid having the plants succumb to mold. Once the plants are dried down significantly, which can take anywhere from five days to two weeks, Poehnelt said, they are placed in totes to cure.
"You want an airtight container to cure them in, and you have to check your humidity levels the whole time. The ideal is 62 percent. You can also use these neat humidity bags that will add or take away humidity to keep the plants at the right level," she said.
The plants were cured for several weeks and then placed in a small, heated press that extracted the terpenes and phytocannabinoids without the use of solvents. Despite the late start getting their fields planted, Poehnelt said they had plenty of hemp oil to use personally, to share with those who helped them and to sell. They currently use the oil to make flour-based foods and skin salves, among other things, but hope to install a commercial kitchen soon so they can make other products.
Poehnelt said that although the whole process is labor-intensive and costly, one of the major costs to remember is the testing required at each step of the process.
"It is $250 to test each variety that you grow. Then, you have to have your products tested because you need to know your CBD content if you want to sell at market. That is what everyone wants to know," she said.
While they faced many challenges the first year, the Poehnelts said they are glad they jumped into the industry, and they encourage others thinking about it to do the same.
The family, whose business is called Black River Hemp Company, hopes to expand production this next year and renovate their barn haymow into a drying room. Their plan is to continue to build this business and someday be able to pass it on to their two young children.
"If you don't know what you are doing, just start. We didn't know what we are doing, but we did it," she said. "There were multiple times throughout the whole process that we almost threw in the towel because it is time-consuming and it costs a lot of money, but we stuck it out and it turns out we didn't do too bad."
Source: https://www.leadertelegram.com/country-today/first-year-hemp-grower-sees-challenges-successes/article_efb33818-4b5d-5df4-8f6a-4583af935625.html