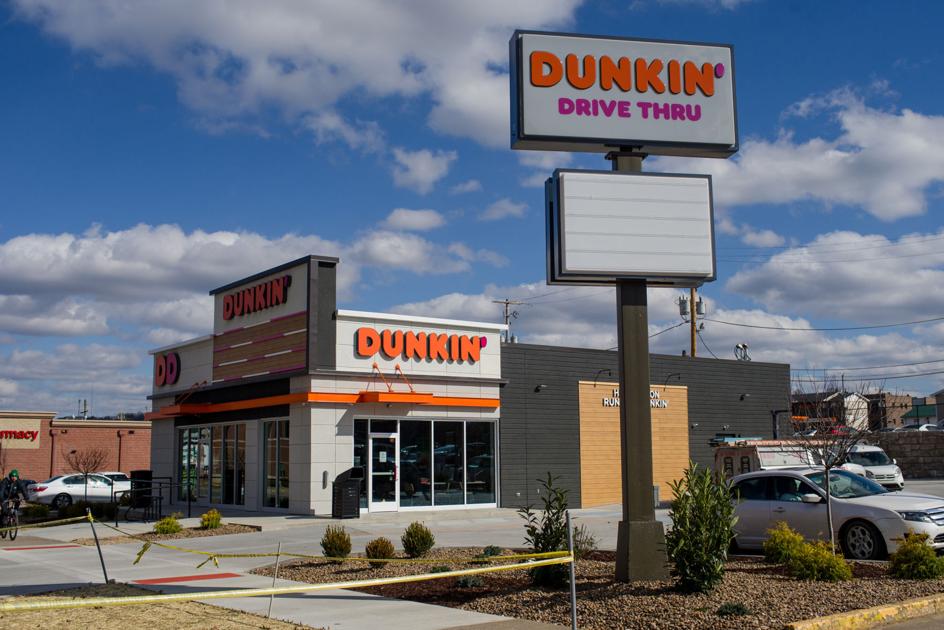 HUNTINGTON – Dunkin' Donuts, which is now just called Dunkin', is opening a new location on 5th Avenue in Huntington on Thursday, March 7.
The new, standalone location is across from Marshall University's Recreation Center and was built on the former 7-Eleven/Chevron lot in the 1900 block of 5th Avenue.
"The new 2,400-square-foot location is one of the next generation concept stores," said the store's director of operations, Sarah Weitzman.
Weitzman says the new store will offer a look at the brand's U.S. store of the future experience, with a modern atmosphere and new and innovative technologies and design elements, including the first drive-through exclusively for mobile ordering.
"An exclusive On-the-Go drive-through lane lets DD Perks members who order ahead via Dunkin's Mobile App bypass the ordering lane and merge straight into the line for the pickup window," she said.
She added there will also be another traditional drive-through lane at the location.
Weitzman said Dunkin's signature cold beverages will be served through an innovative tap system serving eight consistently cold beverages such as coffees, iced teas, cold brew coffee and nitro infused cold brew coffee.
"We will have approximately 60 crew members at this location to start," according to Weitzman.
Weitzman added that the store will have breakfast and lunch sandwiches and snacks.
Dunkin' will be open from 6 a.m. to 9 p.m. Sunday through Thursday and from 6 a.m. to 11 p.m. Friday and Saturday.
For more information, call Dunkin' at 681-378-3912.
YOUR CBD STORE: Your CBD Store, a retailer of cannabidiol (CBD) products, officially opened March 1 with a ribbon-cutting ceremony at its new Barboursville location at 3677 U.S. 60 East in the East Gate shopping center between Outback Steakhouse and Steak 'n' Shake.
The first Your CBD Store opened in Florida in March 2018, and the brand has grown through its affiliate store program to include nearly 200 stores across the country.
"As part of the Your CBD Store brand, we are committed to providing only the highest quality CBD products including oil tinctures, capsules, gummies, pet products and an exclusive water soluble product," said store owner Katie Stephens.
Stephens says CBD offers another option to help people manage ailments such as chronic pain, anxiety, insomnia auto immune disorders and depression and is less harsh on the body than prescription drugs.
"It's a very easy, clean alternative," she said. "The number one thing is, it's not addictive."
CBD is one of the two major cannabinoids found in cannabis, the other being tetrahydrocannabinol (THC). Unlike THC, CBD does not have psychoactive properties and does not make a user high.
"Most of our products have zero percent THC, so they cannot get you high," Stephens explained.
She added that some full spectrum oils have below the legal limit, which is less than .3 percent THC due to potential health benefits of that compound, but still would not result in any psychoactive effects.
"All of our products are tested both in house and by a third party to ensure the levels of THC, CBD and other compounds are accurate," she said.
The hours for both the Barboursville and Ashland stores are from 10 a.m. to 7 p.m. Monday through Friday and from 11 a.m. to 7 p.m., Saturday. The Ashland store is at 2116 13th St., right next to Little Caesars.
Source: https://www.herald-dispatch.com/business/dunkin-opens-in-huntington/article_0e39c36f-87af-553c-bf44-4a99c9516787.html