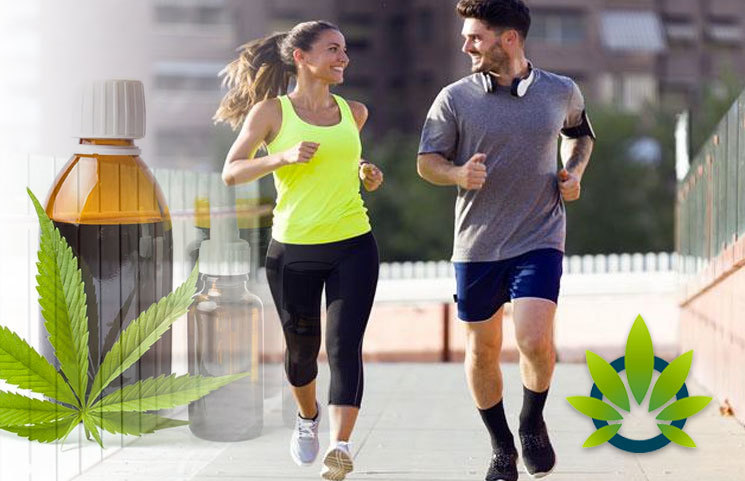 The sports industry is a risky one, as any players' lives can be jeopardized by the smallest moves possible. That said, protecting individuals becomes crucial, especially when the body is undergoing intense pain. Given the widespread popularity of cannabidiol (CBD), the sports industry has yet to allow its uses, especially within the NFL, MLB, NBA and English Premier League reports The Leaf Desk.
Many players have either joined an alliance with a CBD brand, established their own brand or continue to use CBD as a pain relief because they've witnessed the positive changes that was brought upon their lives. For instance, NFL Star, Rob Gronkowski was referenced stating that CBD is the "most safe alternative way that a player can deal with pain."
The same applies to MMA fighters, who have many requirements to satisfy. The first includes physical demands, which are typically in the form of training. As per Pro MMA Now, these include sparring (time allotted to practicing one's technique), strength and conditioning (a combination of stamina and strength as well as functional, weight and cardio training) and discipline training (promotes growth of fighter on areas they specifically excel in).
The next requirement is evidently recovery given the intensity of their workloads. A number of factors contribute to this and they include (and are not limited to) restful sleep, performing low-intensity, low-impact exercises to get blood flowing and tissues recovered and nutrition among others.
Athletes Making their Way into CBD
The Leaf Desk has since referenced a number of sports players across the industry who are currently standing by CBD.
First, we have UFC Fighter, Nate Diaz who supposedly stated that CB, "helps with the healing process and inflammation." Ever since Diaz was given a warning for having vaped CBD "during an in-competition period," he joined forces with his boxer teammate in creating CBD-infused sports goods.
Golfer, Bubba Watson is also involved within the CBD scene, as he partnered with cbdMD. Former NBA Star, Lamar Odon created his respective line as well, in which he promoted CBD as being a "miracle drug, and it's a drug I'm proud to say I partake in every day."
Who could forget Ice Cube's basketball association, the BIG 3, which also happens to have partnered with cbdMD, where the latter served as a sponsor and made it onto jerseys as part of the logo.
Why Might CBD Help Sports Players?
The reason why CBD is deemed effective is because of its anti-inflammatory properties, which support Delayed Onset Muscle Soreness (DOMS). DOMS is typically felt after some workout or intense activity and is often referred to as acute muscle soreness.
The most common benefits of CBD include its ability to induce restfulness, and combat pain. Interestingly, the duo leads to a number of other benefits, which are rarely spoken of and can be taken advantage of by the sports industry.
For instance, proper sleep, ensures restfulness, which fighters and players require, as the body needs to tend to muscle stretches and soreness. This period, as per Pro MMA Now, also supports one's brain health, as said cells are maximized. The importance of brain health cannot be stressed enough as said individuals are prone to concussions and other head injuries.
Since the latter two are a result of damaged brain cells, taking CBD to induce rest is deemed an essential step. This is because it allows the body to repair cell damage via its ability to regulate excitotoxicity. According to the claims made, using CBD after brain damage has been found to decrease inflammatory cell activation while minimizing symptoms associated with such injuries.
Another example shared of CBD's usefulness rests in pain management, which many studies have since found significant improvements upon ingestion.
For instance, The Leaf Desk makes note of Run to the Finish blogger, Amanda Brooks, who tried just about everything for her knee injury only to find that CBD was the most effective in easing her pain. Brooks supposedly ingested 0.5 CBD oil before a long run; after having experienced an injury. The end results? "good runs, but faster and better feeling."
Finally comes reliance on something natural over prescription drugs. Given the rise of the opioid crisis as a clear example, which is typically found in small quantities in prescription drugs, retorting to CBD implies less chances of addictions and death tolls.
With all that in mind, it becomes clear that more studies are needed to increase said industry's awareness of the natural benefits that arise from the use of CBD.
Source: https://timesofcbd.com/cbd-sports-and-pain-relief-recovery-are-emerging-as-a-cannabis-oil-megatrend/