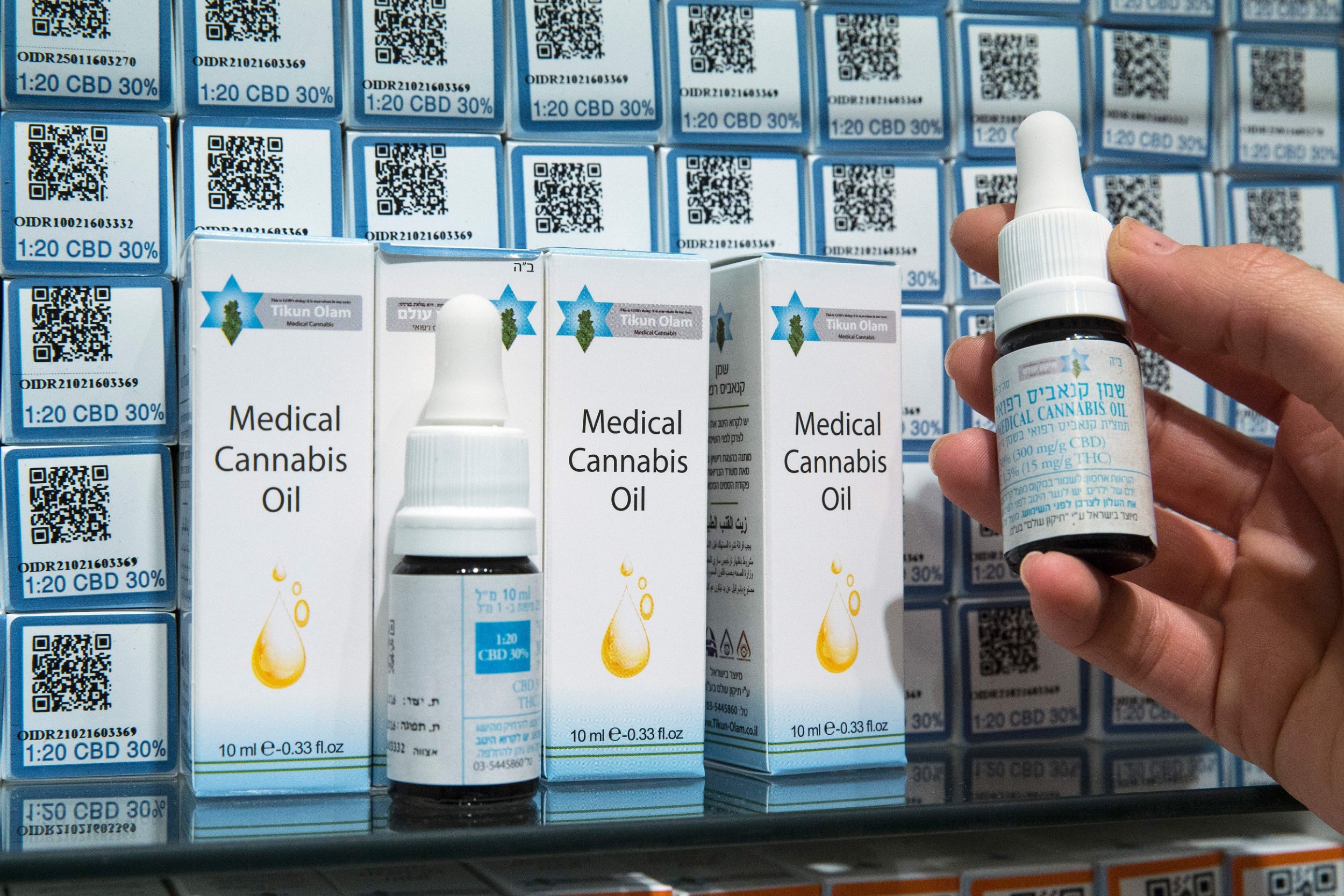 A cannabis extract could help treat symptoms of psychosis even though the mental health condition has been linked to long-term recreational use of the drug, UK researchers have found.
The team from King's College London found cannabidiol (CBD), one of the major chemical components of the marijuana plant, works in opposition to its other ingredient, THC (tetrahydrocannabinol), which causes users to get "high".
THC is thought to be a significant risk factor for psychosis and other conditions like schizophrenia.
Experts have warned modern "skunk" strains that have been bred to maximise levels and produce a stronger high can harm users. People with psychosis experience episodes of acute hallucinations that can become distressing and put them and others at risk. 
The King's study found that a single dose of CBD could significantly reduce the abnormal brain activity that causes these effects.
"There is an urgent need for a safe treatment for young people at risk of psychosis," said Dr Sagnik Bhattacharyya, from the Institute of Psychiatry, Psychology & Neuroscience at the university. "The mainstay of current treatment for people with psychosis are drugs that were first discovered in the 1950s and unfortunately do not work for everyone.
"One of the main advantages of cannabidiol is that it is safe and seems to be very well tolerated, making it in some ways an ideal treatment."
CBD is not psychoactive and does not have opportunities for abuse, with legally sold forms having to be extremely low in THC.
A CBD oil with higher THC has been licensed for treating rare childhood epilepsy in the US. This, along with growing evidence for its health effects, has led the UK government to recognise the benefits of medical cannabis and say it could be prescribed by doctors.
To test how CBD may counteract these effects the researchers recruited 33 young people flagged by early intervention services as having symptoms of psychos, but who had yet to be diagnosed or treated.
Alongside 19 healthy participants their brain activity was scanned and their verbal and memory skills were tested before half were given CBD and the other half received a placebo.
The findings, published in the Journal of the American Medical Association: Psychiatry, showed that brain activity was abnormal for all the patients with psychosis prior to treatment.
However, after treatment those who received CBD shoed greatly reduced abnormal activity, falling between the placebo and healthy group, and their test performance improved.
While these findings are promising they are now launching the first major clinical trial, across multiple hospital sites, to confirm whether CBD can be an alternative for conventional antipsychotic drugs.
"If successful, this trial will provide definitive proof of cannabidiol's role as an antipsychotic treatment and pave the way for use in the clinic," Dr Bhattacharyya said. "Our results have started unravelling the brain mechanisms of a new drug that works in a completely different way to traditional anti-psychotics."
Source: https://www.independent.co.uk/news/health/cannabis-oil-psychosis-cbd-thc-legal-treatment-symptoms-mental-health-kings-college-london-a8512996.html