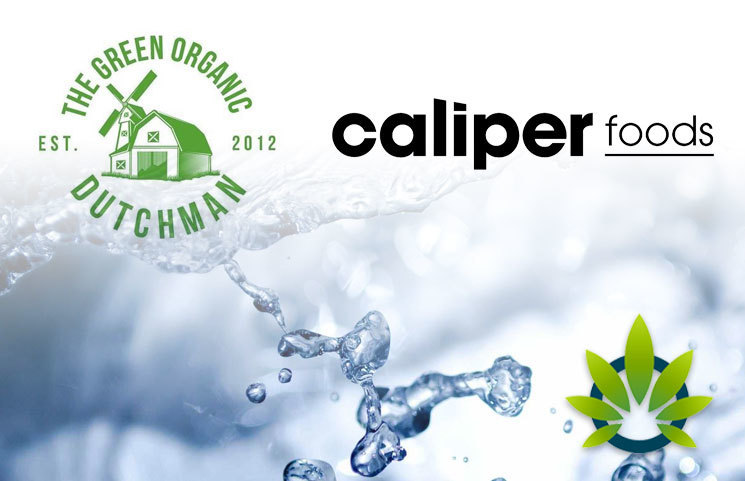 The CBD found in the Caliper CBD powder absorbs more quickly than what is found in CBD mixed in MCT oil.
The results of the preliminary study are leading the company to conduct another study.
The CBD industry is still relatively new, leading many companies to fund research that can expose much-needed information about the use of CBD. Caliper Foods, a water-soluble cannabinoid producer, teamed up with the Green Organic Dutchman Holdings Ltd to investigate the new Caliper CBD, substance. The Caliper CBD is a CBD powder that has no taste or smell, but the two companies have already released the results of a preliminary human pharmacokinetic study, according to reports from Benzinga.com.
In the study, the two companies looked at the efficiency of the Caliper CBD powder, in comparison with CBD that has been added to MCT oil. The data from this study so far has shown that Caliper CBD starts having an effect about 15 minutes sooner than the oil. Furthermore, within the first 15 minutes, higher concentrations were achieved with Caliper CBD than with CBD oil over a 45-minute period, according to their reports.
Given the results of this study, the companies have already stated that they are interested in conducting another study. Keith Woelfel, the Director of R&D with Caliper Foods, said in a statement that he was "delighted" to achieved these result, because "they confirm the enhanced bioavailability and consistent absorption rates of our proprietary ingredient technology, which can infuse both CBD and THC." He added that the results of the study show that consumers experience 4.5x the absorbability with Caliper CBD that they experience with CBD in MCT Oil.
Now, it appears that the Green Organic Dutchman is seeking their own way of commercializing organic cannabinoid dissolvable in Canada, which is planned for this December. Caliper Foods, however, is hoping that the United States will be able to access Caliper CBD by the fall, along with the rest of the CBD dissolvable that they offer.
Source: https://timesofcbd.com/caliper-cbd-preliminary-study-results-shared-by-caliper-foods-and-the-green-organic-dutchman/