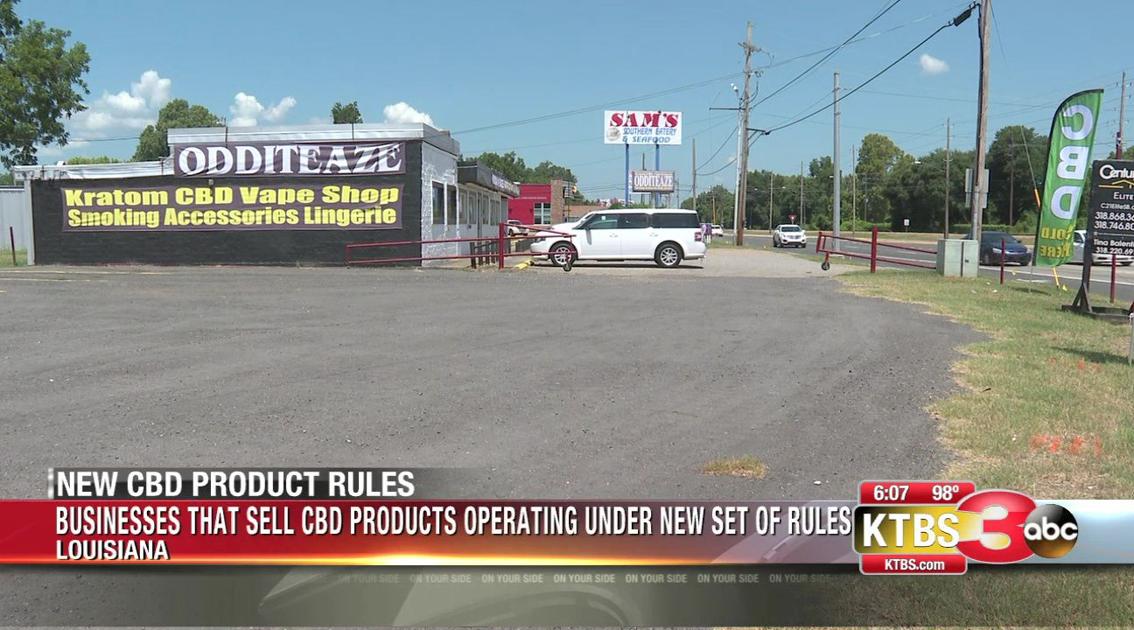 SHREVEPORT, La. – Louisiana businesses selling CBD products have less than a month to apply for a permit.
During the most recent legislative session, lawmakers voted to require permits for anyone selling industrial hemp-derived CBD products.
Business owners could start applying August 1st.
They have until September 1st to apply.
16 Shreveport-Bossier liquor stores were issued permits on August 1st.
Gas stations and vape shops also have permits.
A total of 24 Shreveport-Bossier businesses have applied since the application process started.
Businesses selling CBD products must make sure those products have less than 0.3% of THC.
Retailer permits cost $175 a year.
The local medical marijuana pharmacy does not carry CBD products.
However, many patients that go to Hope Pharmacy for medical marijuana tell the pharmacist, Doug Boudreaux, CBD didn't help them.
Boudreaux said since his pharmacy got medical marijuana a week ago hundreds of patients got their recommendations filled.
He said patients are giving good feedback about the medical marijuana product.
The CBD permits being given out right now are temporary.
They expire on March 31st.
Before that time, business owners will need to renew their license which will be good for a year.
Source: https://www.ktbs.com/news/shreveport-bossier/businesses-selling-cbd-products-must-have-a-permit/article_dda387d6-be21-11e9-ba52-dfab8771ab79.html