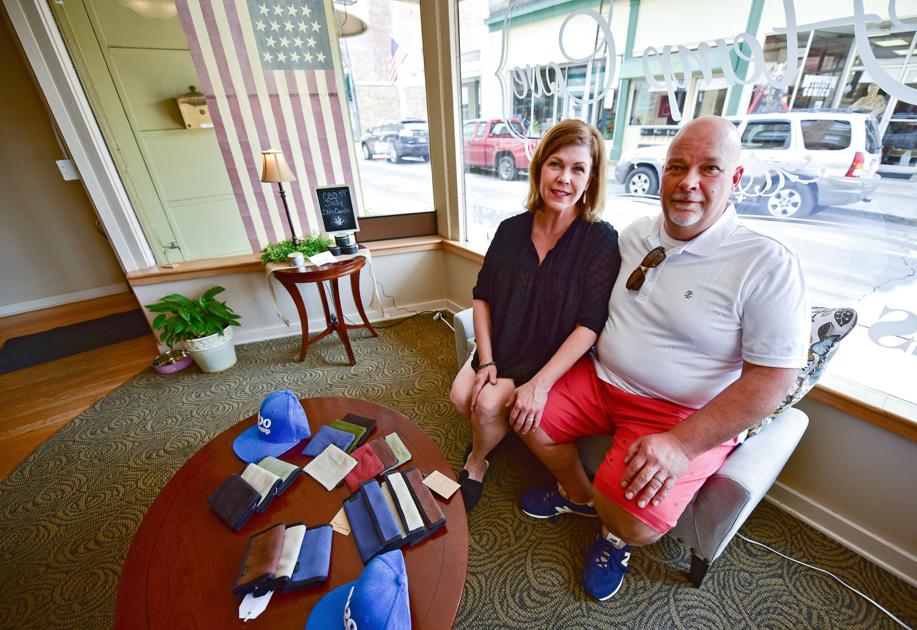 BRISTOL, Tenn. — For years, Trevor Leonard woke up with severe arthritis in his hands. He ran them under hot water for long periods of time, working his fingers until they loosened up.
He knew someone who manufactured cannabidiol oil — a substance derived from cannabis and used medicinally — and decided to give a try. At first, he used it for overall well-being and found himself less anxious. After a couple of weeks using CBD, he woke up one morning and realized he could move his hands with no pain. Ever since, he said he's had no issues with arthritis.
"The experience I had with it was amazing," he said. "I started doing more research into it to find out more about it, checking out the processing and becoming educated on what was available — not only what it helps with, but digging into why."
After seeing how CBD oil helped her husband, Vickie Leonard said she wished the option to use the oil had been around when her mother had cancer. Her mother struggled and may have benefited from CBD, but breaking the law was not an option. She said it could have given her a better quality of life.
Now that CBD oil and hemp products are legal in Tennessee, the couple, married for 27 years, hopes to help other people discover their advantages. This desire led them to open The Hemp Cove at 32 Sixth St. in downtown Bristol.
The small boutique offers a variety of hemp-based products, including CBD oil, hemp clothes, backpacks, wallets, billfolds, pet products and health and beauty items. All products have been vetted to make sure they are grown and made in America, which is sometimes difficult, since industrial hemp has only been legal to grow in America since 2014.
"Sustaining that American grower is very important to us," Vickie Leonard said. "Giving back to small businesses and supporting them is what we are looking for. Everyone we are working with right now is small businesses and small companies that started from nowhere."
Opening the store has been a yearlong process for the Leonards. They were searching for a space to put their business and found several spots, but none really fit their vision. One day, they drove by Sixth Street and spotted a For Lease sign in the window of a small boutique. Trevor said it was exactly what they needed.
Putting their store in a boutique was a deliberate move. The couple wanted a place that was relaxed and inviting to potential customers.
"We wanted people to be comfortable coming into the boutique," she said. "By no means do we reflect any type of head shop. Our average customer right now is staying anywhere between 15 and 30 minutes, and we encourage that. We want to hear their stories, what they're experiencing and what they've heard."
Understanding their customers' needs and being able to educate someone face to face is part of the reason they don't sell products online. Because everyone processes CBD oil differently, the Leonards must understand a customer's needs so they can direct them to the right, most effective product.
Once things are more established with the business, educational classes on the benefits of hemp products and CBD oil will be offered.
Source: https://www.heraldcourier.com/news/bristol-tennessee-store-offers-cbd-oil-hemp-based-products/article_33725ff0-b0a3-5f0b-8e5c-1380fccc0b0f.html