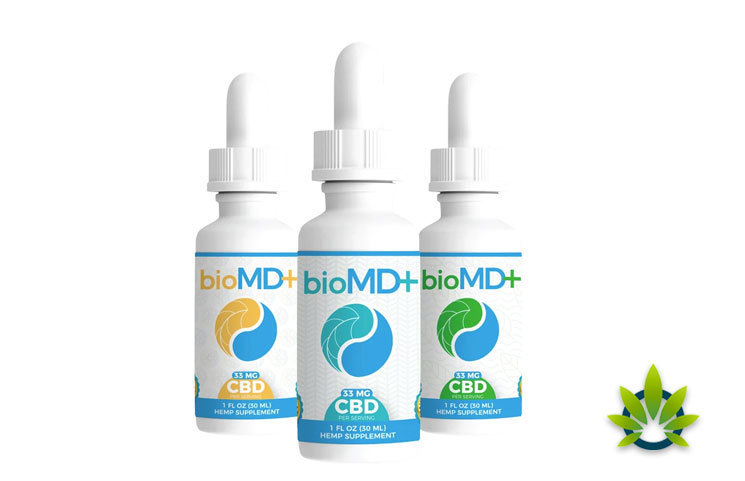 BioMD+ positions itself as America's top-rated brand of cannabidiol products. The company relies on science to develop and advance what Mother Nature provides. It formulates its CBD products using only the finest natural and organic ingredients. It sources these from ethical hemp growers in the US. BioMD+ has an international presence in both The Netherlands and Northern Ireland.
The company uses advanced CO2 extraction methods. This guarantees that only the purest hemp extracts go into their various formulations. All of its products also undergo third-party laboratory testing. This also ensures quality, safety, and efficacy. BioMD+ has international offices in both The Netherlands and Northern Ireland.
All of BioMD+'s formulations do not contain gluten and GMO ingredients. The products provide immediate and long-lasting relief against minor aches and pains. They also work to help increase flexibility and overall comfort. The company categorizes its products into three: Anxiety, Sleep, and Pain.
Its CBD Oil for Pain product line includes two varieties of CBD Oil tincture. One comes in a more natural hemp flavor, while the other features a more palatable mint flavor. Both formulations deliver full spectrum cannabinoid activity. These provide more effective relief of pain and discomfort.
The Natural formulation contains carefully-selected terpenes like limonene, humulene, linalool, and terpinolene. These substances work together with cannabidiol in providing fast and long lasting relief. Limonene provides the added benefit of soothing stress and anxiety. Humulene has anti-inflammatory property, while terpinolene provides antioxidant benefits. Linalool induces relaxation to help people feel less pain.
The Mint formulation features myrcene and caryophyllene. This is in addition to linalool, limonene, and terpinolene. Caryophyllene can help relieve stress, while myrcene can combat insomnia. These substances can help promote better pain relief by making individuals feel calmer and more relaxed.
The Sleep formulations of BioMD+ come in two types of cannabidiol: full spectrum and isolate. Both types come in either Natural flavor or Mint flavor. The Full Spectrum formulation has the same chemical profile as the Natural and Mint formulations of the CBD Oil for Pain product line.
The CBD Isolate products come with pure cannabidiol isolate without any THC. The Full Spectrum formulation, however, contains 0.3% tetrahydrocannabinol. This is the main difference between BioMD+'s CBD products. In addition to the CBD Isolate, the company also added its select blend of terpenes in the formulation of its CBD Oil Isolate products.
BioMD+ provides three products for people experiencing anxiety. Two of these are Full Spectrum CBD Oil, complete with 0.3% of THC. The other one is a CBD Oil Isolate, which contains no THC at all. The Isolate formulation comes in mint flavor, while the Full Spectrum products come in either Citrus or Natural flavors. All of these products work to help calm people and relieve their anxiety.