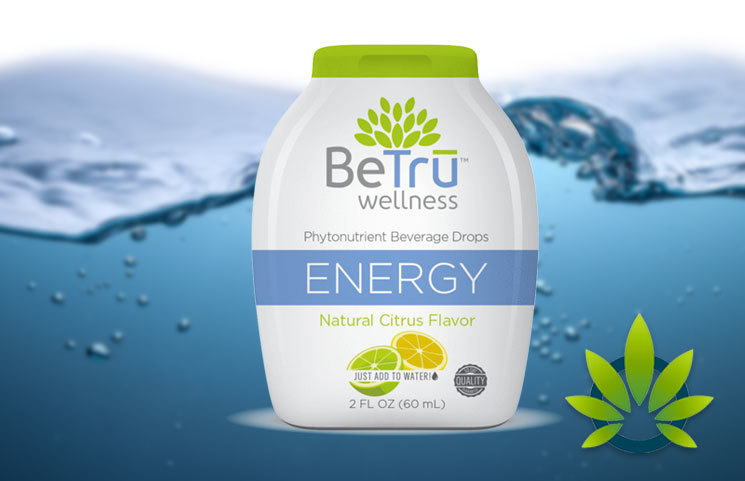 BeTru Wellness has fine, pharmaceutical grade organic and vegan cannabis products available for online ordering. These products are delivered straight to the customer's preferred point across Orange County and Los Angeles. But are they worth buying? This Piece highlights BeTru Wellness products, with a detailed review on each.
1. BeTru Wellness – Mind Gummy Chews
Selling at $40, these all-natural strawberry-flavored gummies are infused with 300mg CBD extract. Each pack has 30 gummies, and each gummy hence gives you a 10mg dose of pure CBD. BeTrū Wellness Mind Daily Gummy Chews are free of drugs, are super delicious, and a great way of getting a CBD dose every day.
You can take Mind gummy Chews anytime you are feeling pain, anxiety, lack of focus, and when you need a swift healthy boost.
2. BeTru Wellness – Body Pain Relief Cream
If you are looking for a non-addictive way of feeling great and supporting the body, BeTru Wellness Body Pain Relief Cream might suit you. This pack sells at $70 and has timed release to offer continuous relief. Nano-technology has been applied for great, unprecedented absorption.
This Non-GMO innovation relieves pains, elevates the moods, and gives the user overall CBD benefits. The cream uses Be True Wellness' patented nano-amplified CBD extract that penetrates within all layers of the skin. This is possible due to the nano-sized particles and increased bioactivity. One nano-sized particle is about 10 to 15 times more effective than regular-sized particles.
One pea size application offers 2.5 mg nano-amplified CBD, which equates to 30mg of ordinary CBD. Each bottle is packed with 150mg CBD and is enough for a 30-day supply.
A synergistic blend of other homeopathic ingredients like vitamin E, amica, methanol, rosemary, and lavender essential oils have been carefully combined. This body pain relief cream is safe, effective, and has no harmful chemicals.
3. Dogchies – Peanut Butter Oil Tincture
If you hate seeing your pet in pain, this $70-worth product might suit you. Dogchies promotes the overall health of a dog's body through supporting its own ability to repair and restore itself, as opposed to masking symptoms.
Dogchies can be added to a pet's food, or administered using the calibrated dropper it comes with directly into the pet's mouth. Ingredients making the product are 100% pure CBD, coconut oil, and peanut butter oil extract.
Dogchies is EU-Certified and free of pesticides, heavy metals, and solvents. It is further lab tested for quality and potency assurance
Dogchies may help your pet overcome allergies, appetite loss, aging, mental function problems, arthritis bone health, digestion difficulties, fatty tumors, inflammation, glaucoma, pain, moderate anxiety, skin, and coat.
4. Catchies – Catnip Oil Tincture
Like Dogchies, Catchies helps at promoting a cat's body overall wellness through promoting its own ability to repair and restore itself instead of symptom masking. BeTru's Potent CBD oil has been blended with quality catnip oil extract to offer the holistic choice for your cat. Coconut oil extract has been added to enhance absorption into the body.
You can add Catchies to your pet's food, or place it directly in the cat's mouth using the calibrated dropper sold with the product.
Catchies have BeTru's proprietary CBD extract with anhydrous CBD from certified organic European CBD. Catchies is free of pesticides, heavy metals, and solvents. Lab tests are done for quality and potency assurance
Catchies help at solving allergies, appetite loss, aging, mental function problems, digestion, arthritis bone health, fatty tumors, glaucoma, appetite loss, inflammation, skin and coat, pain, and moderate anxiety.
Are BeTru Wellness Products Worth Buying?
While there are no many concentration options to choose from BeTru Wellness, their CBD wellness products are undeniably potent and high quality. BTru's Nanotechnology sets the brand apart, and with their commitment to transparency, you can count what they sell to solve your health problems or those of your pet. We hence find BeTru Wellness Products worth recommending.