Days are already getting shorter and before you know it, it'll be time to return to the halls of academia for masses of students, in pursuit of higher education. Whether freshly enrolled or a returning class person–if you're going to school in a legal cannabis state–you may want to pack some extra gear, along with the laptop, the case of ramen, and socks.
From the entirely legal West Coast, to the ivy-draped campuses of Boston, to the mountain-high schools of Colorado, and even in our nation's capitol, Washington D.C., these items may come in handy, to help de-stress after a long day of study.
It's all about school-life balance: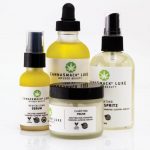 Cannasmack Luxe Skin Line Essentials Kits–Infuse your school skincare regime with CBD-infused skin products. Hemp has antiseptic properties, so some beauty experts suggest that hemp-infused products can be therapeutic for skin breakouts, or other conditions like eczema. As a topical lotion or tincture, CBD oil benefits skin with its anti-inflammatory effects. Cannasmack offers samplers for oil/acne-prone and normal/dry skin types, as well as individual moisturizers, toners, scrubs, eye creams, serums, and masques. Skincare products from Cannasmack contain CBD oil derived from hemp, not cannabis, and can be purchased online. Visit Cannasmack.com.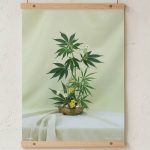 Goldleaf Art Prints–Cannabis-themed products from specialty printer Goldleaf make great gifts for students that are in need of classy cannabis wall art, quality bound journals and organizers, as well as fine writing and drawing accessories. The environmental sciences major might love a terpene chart. A journal makes a thoughtful gift for busy, budding business majors and cannabis entrepreneurs. Specialized notebooks and logs, also, for cannabis patients, growers, and tasters. From ShopGoldleaf.com.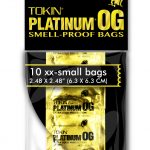 StinkSack™–Living with random roommates isn't always easy, so when you don't know who you can trust, trademarked Stink Sack has got your back covered with stealthy style disguised in a snack food bag. These odor-proof carry bags are great for when you want some extra security for your stash. Always a conversation starter; in novelty designs like bacon-themed Wake-N-Bakin bags, as well as fashion prints, black, white, and childproof options. From StinkSack.com.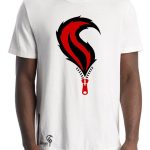 Strain Apparel–If you want to let the student body know that you're a fresh flower enthusiast, then apparel from Strain brand just might be perfect for you. With somewhat subdued designs that are still eye-catching and edgy, you can represent your favorite strain or cannabis-related activity. Unisex athletic jerseys come in the Layzle Bone, Sour Diesel, Fire OG, and Strain Collections. Every piece of Strain Apparel also features their patent-pending, odor-absorbing SkunkPocket™, where you can pack your mobile stash on the go. Hoodies coming in fall, at StrainApparel.com.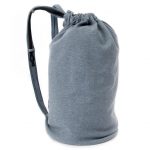 The Vaprwear Bucket Bag–For budget-conscious shoppers, this casual backpack is currently on sale at the Vaprwear website. With cotton knit exterior and terrycloth lining, the brand's "integrated, patented Drawstring™ vapor delivery system keeps vapor access right at your fingertips" for ultimate convenience on weekend hikes or trips to the beach. Also available at Vaprwear – hoodies, hats, as well as more backpacks designed with their patented vape and hydration system technology. From Vaprwear.com.
Source: https://mgretailer.com/back-to-school-gear-for-college-in-legal-states/